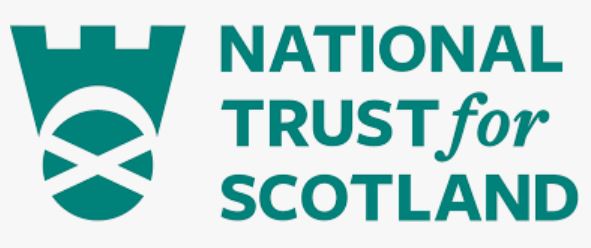 Administrative Support Executive
Organisation: The National Trust for Scotland
Salary: £26,365 - £29,128 pro-rata, per annum
Location: Edinburgh
Who we are
The National Trust for Scotland is the independent conservation charity that for 91 years has saved, maintained and shared many of the country's most loved places, rich with history, heritage, nature and culture. The charity celebrates Scotland's heritage and with more than 100 places in its care, there's a place for everyone to love.
The Customer & Cause department encompasses the Trust's Fundraising, Membership and Marketing functions as is therefore responsible for securing the majority of the charity's income, as well as managing key functions such as customer services, the Trust's website and public relations.
Job purpose
The specific purpose of the role is to support the Director of Customer & Cause in co-ordinating the work of the department. This will include maintaining and tracking workplans, updating forward planning calendars and schedules, assisting Heads of Services and other colleagues to manage their budgetary responsibilities by acting as the central operator of the Finance Microsoft Dynamics package, the collation of data for reports, including submissions to the Trust's Board of Trustees and Executive Committee, acting as the departmental "secretariat" by organising meetings and activities, supporting Customer & Cause and inter-departmental project steering groups, taking minutes and carrying out general administrative duties as required.
What we want you to be responsible for
• Ensuring that any governance and compliance issues are documented, escalated to the Director of Customer & Cause and tracked to conclusion
• Collating Customer & Cause objectives and activities into a workplan; monitoring progress against that workplan; reporting progress, and liaising with senior departmental colleagues on remedial actions or changes they need to make
• Keeping a clear and accessible record of all Customer & Cause activity to support governance, compliance, and audit requirements
• Supporting the Director of Customer & Cause by dealing timeously with paper and email correspondence, telephone enquiries, organisation of meetings, events, lunches, travel, accommodation, diary management, taking/distributing meeting notes or actions, collating data etc. and the coordination and provision of support documents (e.g. files, reports, minutes, meeting papers)
• Supporting the wider Department with (for example, but not limited to):
o Financial transactions
o Collaborative team projects/events
o On-boarding, induction, and training of new (Departmental) colleagues
o Booking of external training provision
o Project administration and liaison
o General administration.
o Data management
o Process improvements.
Who you would be working or liaising with
• You would be working within the Customer & Cause Directorate, reporting to the Director of Customer & Cause
• The Heads of Fundraising, Marketing, Membership and Communications
• External providers, including for supporter services fulfilment, marketing and public relations
• You will work particularly closely with other functions across the organisation:
o Operational Regions and Departments
o Legal & Governance
o Finance
o Data Protection
o IT
o PA to the Chief Executive
o Business Executive Support Team
• Please see the summary organisation charts at the end of this document.
Application Deadline: Friday 08/07/2022