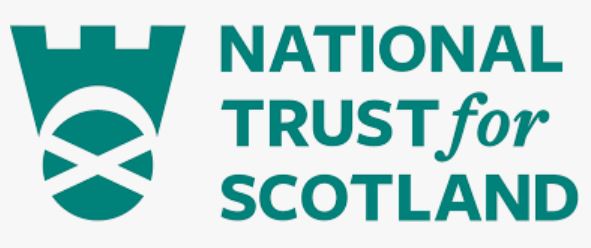 Administrator - Buildings Conservation
Organisation: The National Trust for Scotland
Salary: £22,797 - £24,071 pro- rata, per annum
Location: Edinburgh
We are a forward-looking team of buildings professionals who are passionate about caring for the Trust's diverse portfolio of structures – from castles to cottages, museums to visitor centres, offices to toilet-blocks, sheds and stores – some new, many very old. Although we are viewed as a "central" department of the Trust, we're dispersed across all parts of the Scottish mainland, supporting 4 Regions (Highlands & Islands, North-East, Edinburgh & East, South & West), our estate at Mar Lodge, and our Head Office in Edinburgh.
What this job is about
This job supports the Head of Building Conservation, and contributes to the smooth running of the Buildings team, through the provision of efficient administrative support. In doing this, it supports the organisation's vision – Nature, Beauty and Heritage for Everyone – by contributing to conservation objectives our business sustainability.
You will be a strong team player who provides exemplary administrative support to our dedicated buildings professionals. You'll be the absolute lynch-pin of the department, helping to co-ordinate and track the maintenance and conservation work of Buildings Surveyors as they support our properties all across Scotland. You will be the key "back at base" contact for Surveyors, helping them with record-keeping, report compilation and distribution, liaison with suppliers/contractors, financial transactions, and team-meetings management. You'll also be critical to recording and tracking our buildings maintenance and conservation work, and supporting with reports and presentations that help senior managers and external stakeholder understand the criticality of the department's work.
What we want you to be responsible and accountable for
• Providing pro-active administration to support the team, including (but not limited to):
o Responding to departmental queries (phone, email, written correspondence) as departmental "first point of contact"
o Arranging meetings and managing the collective Team diary
o Preparing and circulating agendas, minutes, and action registers
o Collating documentation and carrying out data analysis
o Developing presentations, producing reports, and communicating across the Trust and stakeholders with appropriate updates, articles, and social media
o Carrying out financial transactions and budget reporting
o Record-keeping and filing.
• Providing additional secretariat support to the Head of Buildings Conservation, Head of Building Conservation Policy and Senior Surveyors, such as:
o Personal diary management
o Arranging travel and accommodation
o Management of correspondence and formal Papers
o Expense claims.
• Supporting the Buildings Assistant (in particular) with the maintenance of the records of the Trust's built assets (heritage and non-heritage).
• Supporting the Buildings Assistant (in particular) with the scoping, maintenance, and development of appropriate systems for the scheduling, tracking, and logging of buildings activity.
• Assisting with the development of the Building Surveying team Quality Assurance management – ensuring that departmental documentation and templates are formatted and updated as necessary and are filed and indexed appropriately in order that best practice can be most effectively achieved.
The current duties of the role do not require a criminal records check or membership of the PVG scheme through Disclosure Scotland.
How we would like you to achieve this
• We want you to work in a way that is wholly consistent with our stated organizational values and our Corporate Strategy, and our emerging Buildings Strategy.
• We want you to work collegiately across the Buildings team, and collaboratively with colleagues across the Trust.
• We want you to become familiar with the Trust's systems and processes and the work of other departments.
• Accessible information is vital to our work, so we need you to keep good records relating to your activity and be able to use this swiftly to produce meaningful management information that can inform our decision-making. You need to be entirely comfortable and confident with creating and delivering engaging reports, formal papers, presentations, and activities for different internal audiences (from front-line staff to director/CEO/board level, as well as for external stakeholders).
Who you will be working with
• You wiil not be a line-manager but you may help with the supervision of Buildings department volunteers.
• You will work particularly closely with:
o All Buildings team colleagues
o Internal customer colleagues – usually Regional Directors, Regional Business Managers, property cluster Operations Managers, and Project Directors
o Finance and Project Management colleagues
o External stakeholders – most notably Historic Environment Scotland
o Consultants, suppliers and contractors
Application Deadline: Friday 03/02/2023