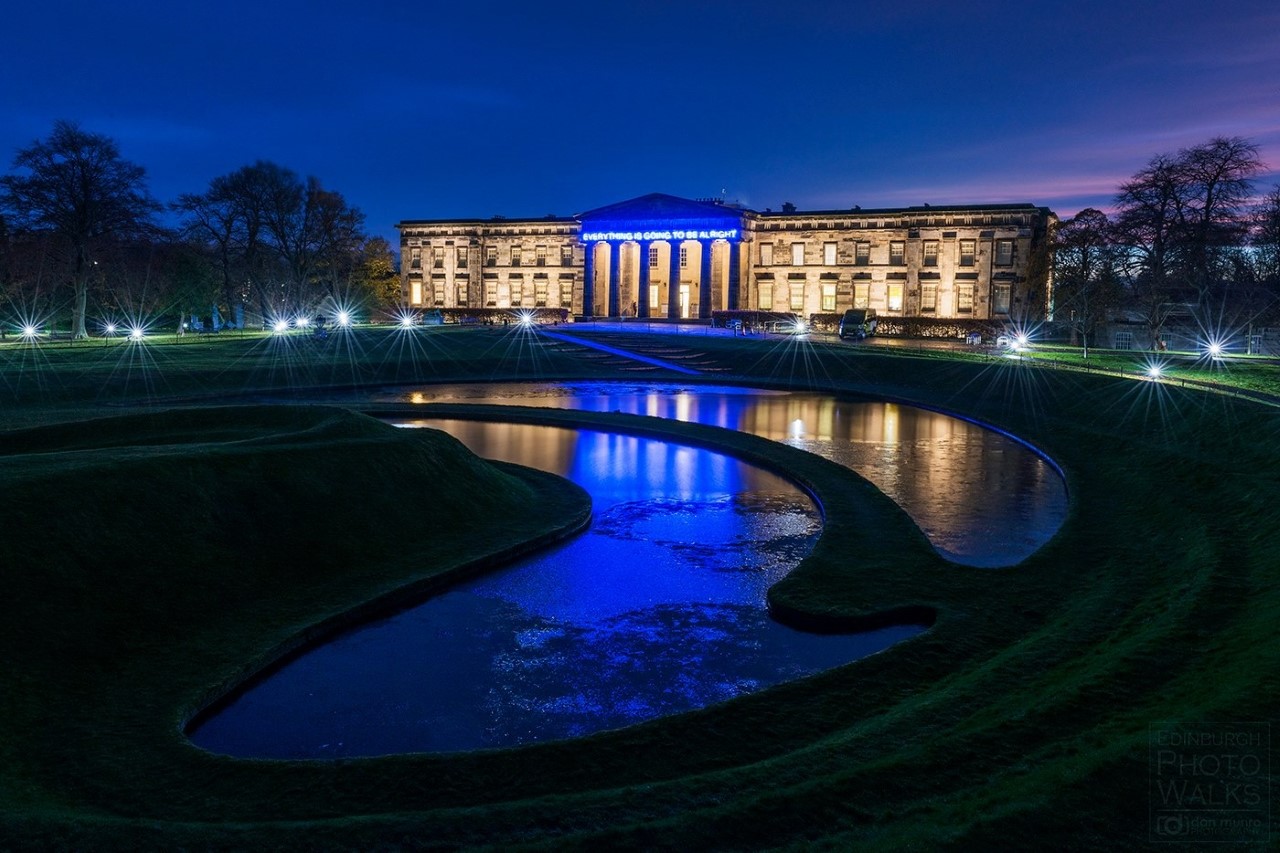 Administrator - Chief Operating Officer
Organisation: National Galleries of Scotland
Salary: £27,199 - £29,582
Location: Edinburgh
Full-time and permanent
Salary £27,119 – £29,582 per annum (Band 6)
Pay award pending plus generous benefits package
Hybrid / flexible working
About the role
Are you looking for an PA role with a difference? We're looking for an experienced, professional Administrator to support the Chief Operating Office – Leadership Team (COO LT). 
The role does have some of the typical duties you would expect – email management, organising meetings, minute taking, collating presentations, and drafting correspondence, to name a few. However, the focus will be working autonomously to keep a track of projects, high level plans, conducting research and completing a wide range of tasks for the Chief Operating Officer (COO).
So, if you love being organised, using basic spreadsheets, have great attention to detail, and you excel at supporting / co-ordinating projects, then we want to hear from you!
Whilst an interest in art would be great it's not essential. However, you must already have extensive experience providing PA support at this level. The ability to work under pressure, flexibly and with professionalism are essential. It's a busy role which requires a high level of interpersonal skills, diplomacy, and confidentiality.
The difference you'll make
A considerable amount of time will be focused on supporting the COO however, you will also assist the COO LT, specifically the Director of HR and the Project Office Manager. The Operations team includes HR, Visitor Services, Security, IT, Estates, Procurement, Projects Office, and Health & Safety along with responsibility for a range of change and improvement projects across the organisation.
As the first point of contact you will be required to be well informed, and helpful to our key stakeholders. Your duties will be wide ranging from arranging and co-ordinating key meetings to supporting the COO LT issue high quality management information to the Leadership Team and the Board of Trustees.
The duties also include:
– Helping to plan and fulfil the COO's daily programme.
– Playing a considerable supporting role to the COO Project Management Office. Supporting the Project Office Manager and the COO – providing a timeline plan of key dates and collating project reports. 
– Organising the COO Programme Group and Programme Steering Board – finalising agendas, receiving and collating papers as well as producing minutes.   
– Solving problems and making decisions on daily work priorities with support from the COO.
Other duties include: 
– Managing and actioning correspondence, prioritising emails and identifying actions.
– Report co-ordination – ensuring reports are prepared on time by the relevant parties and collating information effectively. 
– Providing project support – carrying out research to help develop project plans, tracking actions and organising meetings.
– Organising travel arrangements, events, hospitality, and meeting and greeting guests. 
– Co-ordinating and attending meetings, taking minutes where required and monitoring deadlines. 
– Working with the Director of HR to co-ordinate and attending key meetings, taking minutes where required and monitoring deadlines; minuting the formal meetings held with our Trade Unions; general co-ordinating and setting up other meetings as required; including tracking relevant agreed actions. Providing the Director of HR with procurement administration support.
Who we are looking for
In answering our quick questions tell us more about you, how you meet the requirements, and what you will bring to the role. This will be your opportunity to stand out as well as tell us what you are looking for from us. To succeed in this role, you will need the following range of knowledge, skills, and experience:
– Proven extensive experience providing high level Administration and PA support to Senior Management. 
– Outstanding communication skills and excellent telephone manner with the ability to work with wide range of people including an understanding for the need for discretion and confidentiality.
– Experience of working with little supervision, using own initiative to make appropriate decisions/problem solve to meet strict deadlines.
– Strong organisational skills and ability to prioritise busy workload, identifying and raising potential issues in advance. 
– Excellent literacy skills with ability to draft and proof-read emails/documents with meticulous attention to detail and accuracy.  
– Excellent IT skills (minimum intermediate level) – MS Office, OneDrive, and Teams. 
It would help if you also have:
– Experience of diary management.
– Understanding of museums or galleries.
– Knowledge of Gaelic and/or other European languages.
For more information, please see the attached job description or visit our careers portal.
The closing date for completed applications is 12 noon on Wednesday 21 June 2023.
Application Deadline: Wednesday 21/06/2023