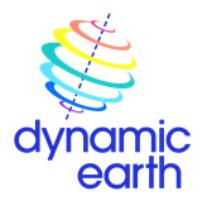 AV TECHNICIAN
Organisation: Dynamic Earth
Salary: 21 to 23K per annum depending on experience
Location: Holyrood Road, Edinburgh
SUMMARY
Providing technical and AV support for conference and banqueting events and the visitor attraction exhibition, including fault finding, problem solving and repairs.
MAIN DUTIES
• Setting up and operating corporate events to the highest standard
• Attend event client meetings alongside organisers and
Conference/Food & Beverage staff
• Correspond with event clients to plan their technical
requirements
• Provide technical support across the organisation to both internal
and external customers, staff and clients
• Start up and shut down of main exhibition
• Fault find and resolve any technical failures within events, the
exhibition or building
• Preventative maintenance and testing
• Attend and report at various company meetings
• Work with the maintenance department on general building
maintenance when required
• Assist in the day to day operation of the building and any ad hoc
technical failures
• Departmental training with colleagues where requested
• Maintain and service all technical equipment and tools
• Any other ad hoc tasks as requested by your departmental
manager.
QUALIFICATIONS / EXPERIENCE
We are looking for a highly motivated individual with experience in all aspects of corporate events; PAs and sound systems, microphones and wireless systems, projectors and video distribution, video conferencing, lighting and DMX systems, Mac and PC literate, dealing with clients remotely and face to face.
The ideal candidate must also have a willingness to learn and adapt to working across the other area of the business; the visitor attraction and its bespoke AV elements.
IPAF, PASMA, IOSH or NEBOSH certification also beneficial to the role.
TO APPLY: Send a covering letter and CV to Martin Todd, Technical Manager, martin.todd@dynamicearth.co.uk
Application Deadline: Tuesday 30/11/2021