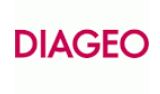 Bartender
Organisation: Diageo
Location: Tranent
Bartender
Glenkinchie Visitor Centre
Full-Time – 6 Month Fixed-Term Contract
Closing Date: 21st September 2021
About Us
This is a chance to be involved in an ambitious and truly one-of-a-kind team where our aim is to create remarkable and unforgettable experiences across each and every one of our venues across Scotland. Our Malt Brand Homes will take visitors on an immersive, multi-sensory journey through the flavours of Scotland, sharing our love for Scotch with a new generation of whisky drinkers. Visitors will lose themselves in the journey whisky-making in our experiences and make purchases from our fantastic retail offerings. We want our guests to embrace every minute with us and feel the same way we do about our heritage. Being part of Diageo means being a torchbearer for our brands and making them even better for the next generation. It's a career-defining responsibility. If you have a genuine passion for our craft, our character and our products, help us continue the story and build a great career in the process.
Feel inspired? Then this may be the opportunity for you.
About the Role
This is a rare and exciting opportunity to join the hardworking team at our Glenkinchie distillery as a Bartender.
To work in our Bar team, you'll be passionate about drinks culture and be one of the best mixologists in the business.
Working with Diageo's incredible portfolio, you'll provide an outstanding customer experience by engaging and exciting our visitors with your skill, knowledge and personality. Ensuring that every visitor has an unforgettable experience, you will work with a customer first approach and create bespoke experiences tailoring service to meet the needs of the customer.
In return, not only do we offer a great reward & benefits package, we'll also provide you with excellent training and career development opportunities, setting you up for a fantastic career at Glenkinchie and Diageo.
This role will feature elements of week and weekend working hours.
Please note this role is a 6-month fixed-term full-time contract comprised of 1983.6 annualised hours. This means that during peak tourist season you may work full-time hours (circa 38 hours per week) and accordingly will work fewer hours throughout the rest of the year e.g. November to March. Annual salary is paid in equal monthly instalments.
About You
Brands like Guinness and Johnnie Walker were created by the leading entrepreneurs of their age.  And their spirit is alive in our business every single day and you'll see this nowhere better than in our Glenkinchie distillery. 
Here you won't just stand on the shoulders of giants.  You'll take what they created and make it even better for those who come after you.  It's a career-defining responsibility.
To be successful, you'll bring creativity and have top bartending experience and an extensive knowledge of spirits, particularly whisky, and cocktails. Working with visitors and staff you'll have strong interpersonal and communication skills and be passionate about creating an unforgettable experience for everyone who visits our incredible Glenkinchie Bar.
You will be innovative, creative and want to set trends within the drinks space.
We're looking for someone who values the importance of working in a team and being able to build strong working relationships to ensure that through team collaboration our customers enjoy the memorable delights our bar and visitor centre has to offer.
We'll be welcoming visitors from all over the world, so, if you're able to speak multiple languages in addition to proficient English then please let us know in your application.
Celebrating our inclusive and diverse culture is core to Diageo's purpose of "celebrating life every day everywhere". This purpose is, in itself, inclusive in nature, as it values everybody irrespective of background, disability, religion, gender identity, sexuality or ethnicity.
We know that for our business to thrive and for Diageo to realize its ambition, we depend on having diverse talent with a range of backgrounds, skills and capabilities in each of the 180 countries in which we operate and to reflect our broad consumer base. We view diversity as one of the key enablers that helps our business to grow and our values, purpose and standards set the conditions for us to respect the unique contribution each person brings.
Flexibility is key to success in our business and many of our staff work flexibly in many different ways, including part-time, compressed hours, flexible location. Please talk to us about what flexibility means to you and don't let anything stop you from applying.
CHARACTER IS EVERYTHING
Application Deadline: Tuesday 21/09/2021