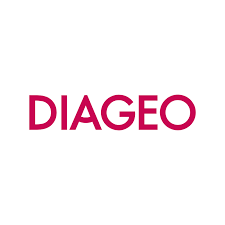 Brand Home Lead
Organisation: Diageo
Location: Glen Ord
Brand Home Lead Guide
Glen Ord Visitor Centre
Full-Time – Annualised Hours  
Closing Date – 16th January 2022
About Us 
This is a chance to be involved in an ambitious and truly one-of-a-kind team where our aim is to create remarkable and unforgettable experiences across each and every one of our venues across Scotland. Our Malt Brand Homes will take visitors on an immersive, multi-sensory journey through the flavours of Scotland, sharing our love for Scotch with a new generation of whisky drinkers. Visitors will lose themselves in the journey whisky-making in our experiences and make purchases from our fantastic retail offerings. We want our guests to embrace every minute with us and feel the same way we do about our heritage. Being part of Diageo means being a torchbearer for our brands and making them even better for the next generation. It's a career-defining responsibility. If you have a genuine passion for our craft, our character and our products, help us continue the story and build a great career in the process. 
Feel inspired? Then this may be the opportunity for you. 
 
About the Role 
We have an outstanding opportunity to join our dedicated team at our Glen Ord Visitor Center as a Brand Home Lead Guide.
As a Brand Home Lead Guide, you'll be vital to the day-to-day management of the Brand Home, organising tours and allocating them to your team. You'll provide vital support to the Management team with all operational activities relating to the experiential, bar and retail offerings.
Our Brand Homes showcase to the public who we are and what we do. You'll be responsible for driving the performance of the Brand Home and ensure that the team deliver extraordinary standards of customer service and outstanding and memorable visitor experiences.
You'll provide daily support and supervision of the Brand Home Guides and agency staff, including scheduling, monitoring and recording of working hours, supporting new and ongoing training to the team as well as ensuring ongoing personal development and the reporting of team performance and targets.
Our retail area holds our impressive range of Scotch and you'll play a key role in supporting the Management team with retail strategy and visual merchandising management. You'll also help with the planning and the implementation of special events throughout the year. Not only will you support the Regional Brand Home Manager in event strategy, but you will be vital in building community engagement and the delivery of the Brand Home sustainability ambition.
Please note this is a permanent full-time role comprised of annualised hours. This means that during peak tourist season you may work full-time hours (circa 38 hours per week) and accordingly will work fewer hours throughout the rest of the year e.g. November to March. Annual salary is paid in 12 equal monthly instalments.
About You
We're looking for people with character: driven, resilient and open-minded. Are you passionate about customer service and driving excellence within your team? We certainly hope so!
We're looking for someone with experience leading elite teams whilst ensuring excellent customer service standards are adhered to at all times. You'll value the importance of working in a team and demonstrate the ability to build strong working relationships with customers as well as key partners.
You'll be eager to lead projects and put forward your own ideas to sustain and improve the business ensuring direct contribution to the performance of the Brand Home.
You'll be experienced working towards targets and have the strive to achieve vital targets whilst subsequently leading the team every day to work towards these targets.
You'll be flexible as the role requires both evening and weekend work throughout the year and this will be planned in advance. It'd be phenomenal if you had an understanding of Microsoft office or similar applications however this is not crucial
Celebrating our inclusive and diverse culture is core to Diageo's purpose of "celebrating life every day everywhere". This purpose is, in itself, inclusive in nature, as it values everybody irrespective of background, disability, religion, gender identity, sexuality or ethnicity. We know that for our business to thrive and for Diageo to realize its ambition, we depend on having diverse talent with a range of backgrounds, skills and capabilities in each of the 180 countries in which we operate and to reflect our broad consumer base. We view diversity as one of the key enablers that helps our business to grow and our values, purpose and standards set the conditions for us to respect the outstanding contribution each person brings.
Flexibility is key to success in our business and many of our staff work flexibly in many different ways, including part-time, compressed hours, flexible location. Please talk to us about what flexibility means to you and don't let anything stop you from applying.
CHARACTER IS EVERYTHING
Application Deadline: Sunday 16/01/2022