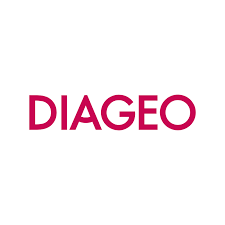 Caol Ila Visitor Centre Team
Organisation: Diageo
Location: Islay
REGISTER YOUR INTEREST
Caol Ila Visitor Centre Team
Full Time and Part-Time (Annualised Hours) Contracts
Permanent & Temporary Opportunities Available
About Us 
This is a chance to be involved in an ambitious and truly one-of-a-kind team where our aim is to create remarkable and unforgettable experiences across each and every one of our venues across Scotland. Our Malt Brand Homes will take visitors on an immersive, multi-sensory journey through the flavours of Scotland, sharing our love for Scotch with a new generation of whisky drinkers. Visitors will lose themselves in the journey whisky-making in our experiences and make purchases from our fantastic retail offerings. We want our guests to embrace every minute with us and feel the same way we do about our heritage. Being part of Diageo means being a torchbearer for our brands and making them even better for the next generation. It's a career-defining responsibility. If you have a genuine passion for our craft, our character and our products, help us continue the story and build a great career in the process. 
Feel inspired? Then we may have the opportunity for you. 
About the Opportunities
Caol Ila is an iconic visitor centre that provides extraordinary visitor experiences to all our visitors from around the globe. We captivate and educate our guests whilst leading them throughout our full-sensory interactive tour and tasting experiences. Our people are making history every day and act as true ambassadors for this inspiring brand.
We have iconic roles such as Tour Guides, Team Leaders, Health and Safety professionals, Retail experts, Experience gurus and many more. You will provide engaging and memorable tours and play a key role in the success of our onsite retail store. You'll help to interpret our visitors' desires in order to provide a personalised experience for each customer.
You would receive ongoing brand training in order for you to become an outstanding Diageo Brand Ambassador and encourage others to discover the delights of Scotch Whisky.
In return, we offer a great reward & benefits package which includes a competitive salary, company shares, product allowance, pension programme, retail discounts, annual bonus and so much more! We'll also provide you with excellent training and career development opportunities, setting you up for a fantastic career at Diageo.
We have a range of full time and part time positions available. If you are looking for either permanent or temporary, then get in touch!
If this sounds like your dream location to start an outstanding career, then register your interest today, and we will keep you updated on future vacancies.
About You
We want every one of our guests to enjoy an unforgettable experience when they walk through the doors of Caol Ila Visitor Centre. That begins and ends with the people who will work there. We're looking for remarkable talent to provide the warmest of welcomes and to help us tell the Caol Ila story to the world.
We have a saying here at Diageo that 'Character is Everything' we believe that we must draw on the experiences of everyone and the differences in who we are in order to create an extraordinary visitor experience.
To be successful, you'll be guided by a customer-first approach and passionate about the delivery of world-class customer experiences. You'll work collaboratively with a positive and hardworking approach and value the importance of working in a team. If you are a keen learner, like interacting with people and are passionate about working in a team then we want to hear from you! At Diageo, character is everything!
Next Steps
This is your opportunity to register your interest for a brand like no other and to take a step into making history with us at Caol Ila Visitor Centre.
If this sounds like your dream location to start an outstanding career, then register your interest today by entering your details and CV and we will keep you updated on future vacancies.
Celebrating our inclusive and diverse culture is core to Diageo's purpose of "celebrating life every day everywhere". This purpose is, in itself, inclusive in nature, as it values everybody irrespective of background, disability, religion, gender identity, sexuality or ethnicity. 
We know that for our business to thrive and for Diageo to realize its ambition, we depend on having diverse talent with a range of backgrounds, skills and capabilities in each of the 180 countries in which we operate and to reflect our broad consumer base. We view diversity as one of the key enablers that helps our business to grow and our values, purpose and standards set the conditions for us to respect the unique contribution each person brings. 
Flexibility is key to success in our business and many of our staff work flexibly in many different ways, including part-time, compressed hours, flexible location. Please talk to us about what flexibility means to you and don't let anything stop you from applying. 
CHARACTER IS EVERYTHING 
Application Deadline: Thursday 30/06/2022