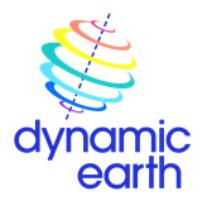 Chef de Partie
Organisation: Dynamic Earth
Salary: 23,000 per annum
Location: Holyrood Road, Edinburgh
About Us
Dynamic Earth is a unique and iconic visitor's attraction; it is like nothing else on Earth. It's a chance to experience the primeval forces of nature as they shaped our planet, to journey through space and time and even go on a 4D VENTURE around the world. You'll be embarking on the interactive adventure of a lifetime – the lifetime of our planet. This means that you will be working in an exhilarating, interesting and engaging work environment.
Days and hours: Any 5 days from seven including weekends, daytime and evening shifts.
Requirements
To prepare, cook and serve food to a high professional standard as directed by the Head Chef and Sous Chef, including studying recipes, setting up menus and preparing high-quality dishes.
Responsibilities
• To run the section (sauce, larder or vegetable preparation) on a
day to day basis for both the day and corporate business.
• To be able to accommodate menu changes instructed by the Head
Chef or Sous Chef.
• To be able to run any other section of the kitchen with reference
to the Company's day and corporate menus.
• Working the cook chill banqueting system efficiently and
effectively, following the correct procedures and guidelines laid
down.
• Ensuring proper usage of materials to avoid wastage.
• Adhering to strict portion controls.
• Maintaining safe methods of work and high standards of
cleanliness in kitchen areas at all times.
• Assisting as necessary with the serving of hot food in the
restaurant or corporate events.
• Assisting with food service operations at functions
• Ensuring that food safety, food hygiene and health and safety
procedures are followed.
• Due to the nature of the business, you may be required to work
either day or evening hours including weekends.
• Any other associated duties, which may be necessary from time to
time to ensure, smooth running of the department.
Qualifications and experience
Minimum 2 years chef experience with a proven track record, a suitable food hygiene certificate is essential, as is the ability to work in a busy and time sensitive environment.
Benefits
• Complimentary entry to Dynamic Earth for family and friends
• Life assurance benefit of 4 times annual salary
• Critical Illness cover
• Free staff car-parking
• 25% Discount in the Natural Selection Gift Shop
• Subsidised meals from the Food Chain Café
• Free entry to ASVA member Visitor attractions (subject to
conditions)
• Unlimited Gym Membership at MacDonald Holyrood Hotel
• Staff Canteen (complimentary tea, coffee, bread)
• Staff Excellence Award – High street vouchers
• Matched company pension contribution of 5%
• Confidential advice-line through Canada Life
• Company workwear issued including dynamic earth branded polo
shirts and fleece
Please upload your CV & Cover Letter setting out why you think you are the best person for this job to james.gray@dynamicearth.co.uk
Application Deadline: Thursday 25/11/2021