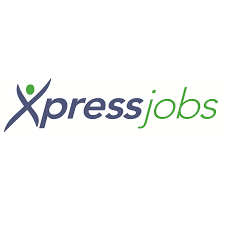 Chef de Partie - Jupiter Artland Cafe
Organisation: Xpress Recruitment
Salary: £9.00
Location: Jupiter Artland, Bonnington House Steadings Near Wilkieston
We are looking for strong and experienced chefs to join our team for the upcoming season at Jupiter Artland this year.
Created from the same team behind award winning restaurant, Fhior, in Edinburgh, we are offering both full time and part time positions in the kitchen.
The café located within the beautiful grounds of Jupiter Artland will be producing a menu of simple, and accessible plates of food designed to appeal to a varying range of clientele. Utilising fresh produce from some of the countries best suppliers to create a quality café experience.
Key Skill
· You must be able to work well within a small team and be able to collaborate effectively with colleagues.
· Able to manage and organise your own workload efficiently and to a high standard of finish and cleanliness.
· Be able to work under pressure and have a problem-solving attitude to any issues.
· The ability to communicate clearly and effectively.
· Have a love for fresh produce and knowledge of how to utilise it to its potential.
Main Duties
· Managing your prep time to ready for lunch services.
· Assist the head chef in all areas of menu planning and in realising its execution.
· To keep the kitchen clean and hygienic through out the working day and to display a high standard to your colleagues.
· Helping to create special with the head chef.
· Ensuring your section is always organised, clean, and that your prep is always to a high standard.
· Able to run a service and maintain an efficient speed in delivering for the customers.
· Assist other members of the team to ensure success for the café.
Benefits
· Good rate of pay with additional tips.
· No evening shifts with an average finishing time of 5:30pm.
· To be able to work with fantastic produce daily.
· Beautiful, open location just outside of the city.
Application Deadline: Monday 17/05/2021