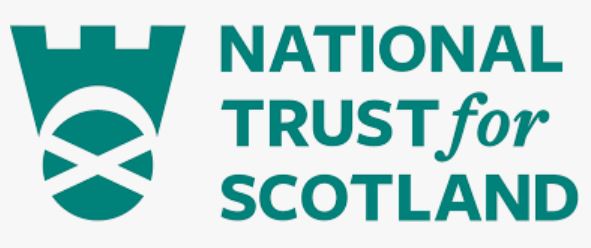 Climate Change Officer
Organisation: The National Trust for Scotland
Salary: £33,702 - £37,281 pro-rata, per annum
Location: Edinburgh
This job exists to:
Provide thought leadership and coordinate policy, standards and guidance on climate change issues within the National Trust for Scotland primarily focused on climate change adaptation.
KEY RESPONSIBILITIES AND ACCOUNTABILITIES
1. Lead on development of climate change related policy, standards and guidance. The key vehicle for this will be a new long term climate change adaptation plan. The plan will cover the full scope of NTS assets across the built and natural estate, working with the relevant sector and property specialists as well as external agencies and academics.
2. Procure specialist advice and research into heritage related climate change adaptation.
3. Establish a new NTS forum for sharing climate change issues and for development of policies, projects and plans.
4. Provide advice to property staff on request and through production of briefings and contribution to project development
5. Act as the lead NTS contact for climate change issues with external bodies including Scottish Government, Historic Environment Scotland, NatureScot, Scottish Land and Estates and Scottish Environment LINK
6. Lead on relevant Scottish and UK Government consultations relating to climate change
7. Act as the lead NTS contact and actively contribute to the international Heritage Environment Network
8. Devise and report on performance measures to track progress with compliance and implementation of targets within plans and strategies
9. Act as a key media spokesperson for NTS on climate change heritage impacts and adaptation, contributing material to NTS communications
10. Contribute to the wider work of the department and the Trust as required
REQUIRED QUALIFICATIONS, SKILLS, EXPERIENCE & KNOWLEDGE
Qualifications
Essential
 Degree or equivalent qualification in environment, environmental management, environment policy or heritage related discipline
Desirable
 Post Graduate qualification in environmental management or heritage discipline
Experience
Essential
 Demonstrable experience of working in climate change adaptation with experience of at least one area of NTS heritage interest (historic buildings, gardens, nature)
 Demonstrable experience of:
o Working in a thought leadership role
o Understanding of how to influence change and behaviours within an organisation
o Coordinating and managing input across a range of disciplines in a large or complex organisation
o Scottish and UK climate change regulation, policy and plans
o Working in a complex, multi-site organisation
o Producing policies or policy related materials
o Developing climate change adaptation plans and guidance
o Working with multiple stakeholders.
o Working with the media and producing content for NTS communications outlets
o Working with Microsoft Office, particularly Outlook, Power Point, Teams, Word and Excel.
Application Deadline: Friday 16/09/2022