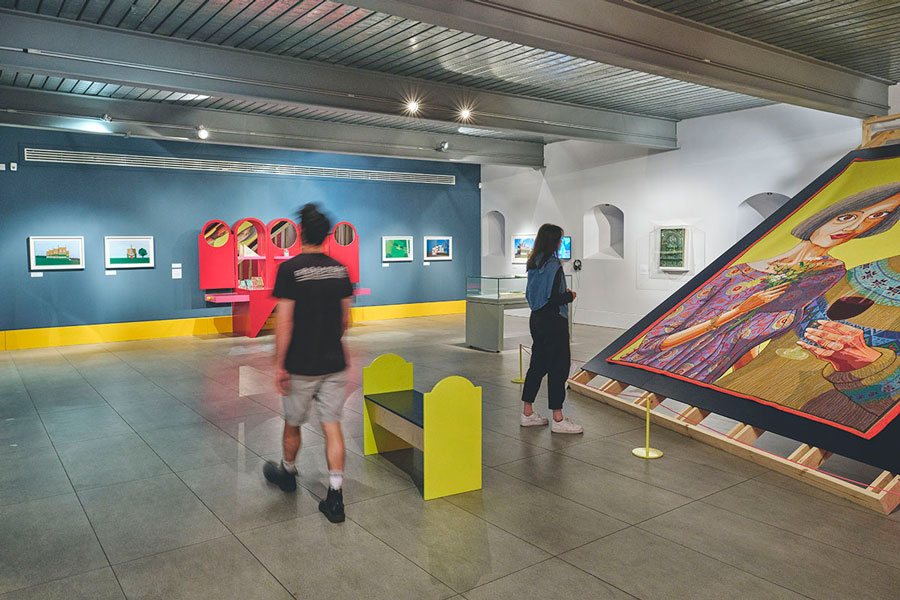 Commercial Manager
Organisation: Dovecot Studios
Location: Edinburgh
Are you a dynamic, target driven, high achieving person with retail or box office experience and a passion for art, craft and design? Can you set and manage exceptional standards of customer service with the leadership qualities to motivate your team to meet commercial targets?
Dovecot is looking to recruit an ambitious cultural entrepreneur who can shape and manage our visitor experience while maximising income from ticketing, retail, exhibitions, public events and workshops. As a centre for contemporary art, craft and design in the heart of Edinburgh's old town, we are looking for a talented manager who can grow footfall and commercial income to support the world-renowned Dovecot Tapestry Studio.
The role encompasses line management of the front of house team, including responsibility for staff rotas and duties to meet the needs of Dovecot, managing volunteers and providing customer service training. Excellent written and verbal communication are essential as well as a commitment to delivering an outstanding customer service experience to a diverse range of visitors. It is likely you will have at least two years' experience in retail, box office or customer-facing roles in a commercial or target-driven environment. You will play a key role in helping Dovecot reach a wider audience so you must be a confident, enthusiastic and articulate ambassador for our work.
How to apply:
Please find the full job description and application details https://dovecotstudios.com/about/vacancies.
Dovecot is committed to equality of opportunity for all staff and applications from individuals are encouraged. Regardless of age, disability, sex, gender reassignment, sexual orientation, pregnancy and maternity, race, religion or belief and marriage and civil partnerships – we would like you to join us.
Application Deadline: Monday 01/11/2021