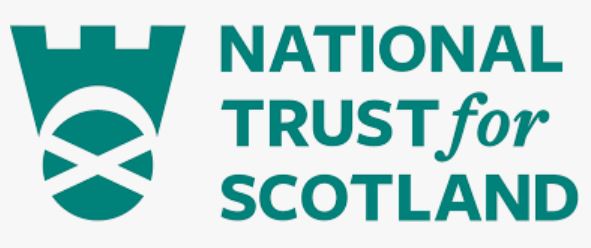 Communications Manager
Organisation: The National Trust for Scotland
Salary: £36,523 per annum
Location: Edinburgh
JOB PURPOSE
The National Trust for Scotland is the independent conservation charity that for 91 years has saved, maintained and shared many of the country's most loved places, rich with history, heritage, nature and culture. The charity celebrates Scotland's heritage and with more than 100 places in its care, there's a place for everyone to love.
The Communications Manager will join the charity's small and busy Communications Team on a fixed-term basis to manage and help deliver external and internal communication activities that support our charity's vision, objectives and brand. 2022 is an important year for the Trust, as we begin implementing our ten-year strategy, Nature, Beauty & Heritage for Everyone.
The existing Head of Communications is to act as interim Director of Customer & Cause (the department in which Communications is located alongside our Fundraising, Membership and Marketing Teams), and in turn the existing Communications Manager will take over as interim Head of Communications. The postholder will therefore assume the Communications Manager's role in order to enable her to focus on her new responsibilities.
The specific purpose of the role is to deliver a planned programme of communications to the media and the Trust's many external and internal stakeholders with a view to delivering high levels of coverage, thus inspiring visitors, members, supporters and our workforce. You'll work with our external Public Relations agency partner and on your own initiative to develop communication plans that will enhance the reputation of the Trust and promote its work and the benefits it brings to Scotland.
KEY RESPONSIBILITIES AND ACCOUNTABILITIES
• Working with colleagues across Trust and particularly in the Customer & Cause directorate to manage and deliver communications plans and activity that supports the Trust's strategic objectives.
• Working with inhouse and agency colleagues, create and deliver on brand and on message content for use on Trust and external channels which promotes the work of the Trust.
• Building and managing relationships with key media contacts to maximise positive coverage of Trust stories.
• Working across the customer and cause directorate to develop engaging communication plans as part of national campaigns for fundraising, membership or visitors.
• Developing a plan of engaging internal communications to promote a positive working environment for staff and keeping them informed of developments across the Trust.
• You'll support the National Trust for Scotland's properties, regions and departments in developing their own communication activities, ensuring that they don't clash with national activity and are within the agreed guidelines.
• You'll ensure the at Trust maintains a and effective and timeous response to media enquiries, including on an out of hours basis.
• Providing advice and support to senior managers and Trustees on media and reputational issues.
• You'll be flexible with a willingness to work non-traditional hours and be available to travel in the UK
Application Deadline: Friday 01/07/2022