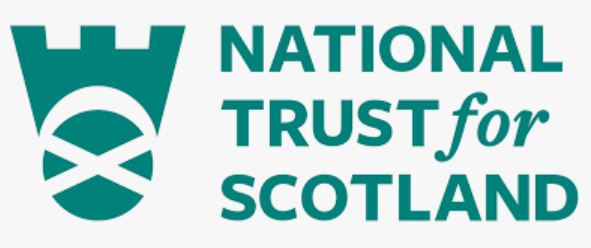 Conservation Maintenance Surveyor
Organisation: The National Trust for Scotland
Salary: £36,523 - £40,238 pro-rata, per annum
Location: North East Region
CONTEXT
The National Trust for Scotland is an independent charity set up in 1931 for the preservation and conservation of natural and human heritage significant to Scotland and the world. The Trust has gone on to become Scotland's largest membership organisation and a leader in conserving and promoting the nation's treasured places and collections so they can be enjoyed by present and future generations. The Trust's new 10 Year Strategy: Nature, Beauty and Heritage for Everyone has recently been launched with a strong focus on caring for Scotland's special places through best practice in conservation.
Visit: https://www.nts.org.uk/our-work/our-strategy
The Trust is organised across 4 Regions:
North East: Regional Office – Crathes Castle
Highlands & Islands: Regional Office – Balnain House, Inverness
Edinburgh & East: Regional Office – Newhailes House
South & West: Regional Offices – Culzean Castle (main), Greenbank House (northern hub)
Each Regional General Manager has operational responsibility through Property Staff for maintaining built assets and ensuring statutory compliance within their Region. The Central Buildings Team operates through a consultancy model with dedicated resource in each Region. The role of the Buildings Team is to provide NTS with professional and technical services in support of building conservation, maintenance and capital building projects across the Trust's built estate. Each Region is currently supported by a dedicated Building Surveyor (or Architect) who ensures that NTS delivers best practice in building conservation and maintenance. You will be assigned to a Region, joining the Building Surveyor and providing a leadership role for building maintenance activity in your Region. You will also assist the Building Surveyor with larger project delivery. Your key day to day contacts will be the Regional Building Surveyor, Operations, Maintenance and Property Staff.
The Buildings Team is a national asset of the NTS and operates as a single team. Individuals will sometimes be required to operate beyond their 'home' Region or to provide specialist advice to other team members. In exceptional circumstances, individuals may be asked to relocate temporarily to deal with a particular situation eg as part of disaster recovery efforts. The role will also require occasional work outside core hours to deal with emergency or unplanned situations.
JOB PURPOSE
This job will support the National Trust for Scotland Strategy Conservation Pillar by contributing to improving the condition of our buildings, delivering best practice in built heritage conservation and maintenance management and supporting the safe operation of our sites.
Reporting directly to the Head of Building Surveying (Operations) you will be responsible for supporting and undertaking the planning and delivery of sensitive conservation maintenance and repair to NTS buildings and advising property operations teams on all aspects of buildings care. You will assist operations staff to maintain public access to sites and buildings during essential building work.
Application Deadline: Friday 09/09/2022