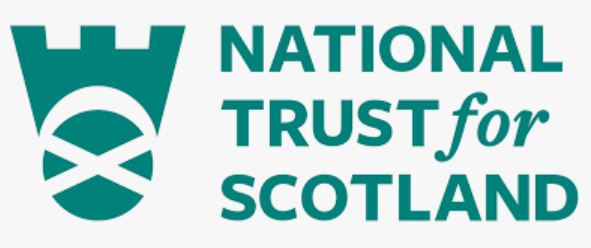 Content Editor
Organisation: The National Trust for Scotland
Salary: £32,202 pro-rata, per annum
Location: Hermiston Quay
CONTEXT
The National Trust for Scotland is a charity, established in 1931, to provide access and enjoyment to the properties, places and collections in its care. We also exist to protect what we look after for future generations to enjoy; and increasingly we are keen to act as a strong conservation voice for heritage and climate change response across Scotland.
The Trust is the largest membership organisation in Scotland with well over 300,000 members who experience access to our places and play an important part in supporting our charitable work. As well as being proud of having such a strong membership following, the Trust attracts millions of visits to its properties and places each year. Visitors can from around the world, across the UK, and there is very strong following within Scotland too.
One of the key directorates at the Trust is called 'Customer & Cause'. The directorate of circa 40 people exists to inspire people to visit, join and donate to the Charity. The directorate consists of four teams: Marketing, Membership, Fundraising and Communications.
PURPOSE OF THE ROLE
The specific purpose of the role is to present the Trust in a clear, accurate and engaging manner by delivering excellence in digital and printed media to inspire members, visitors and donors.
KEY RESPONSIBILITIES
1. Apply the approved National Trust for Scotland editorial style and tone of voice across all print and digital media.
2. Work across various platforms to edit and upload regular stories/articles/blogs/images to the website, in both the public-facing and members-only areas.
3. Create online stories/things to do pages as required, based on annual content planner and/or tactical recommendations from agency partners
4. Ensure all updates to property pages and other website content are made accurately and within the agreed timeframe.
5. Support and develop content for 'evergreen' areas on the website, as well as apply the best use of SEO terms to maximise visibility of the website.
6. Work closely with marketing, fundraising and communications teams to ensure the clarity and accuracy of a wide range of communications, including reports, letters, marketing campaigns and fundraising appeals.
7. Undertake research and write copy for various applications when necessary.
8. Input into the visual presentation of all Trust resources including website, apps, signage, guidebooks, retail merchandise and marketing materials.
9. Work with external agencies to deliver projects to a consistently high standard and ensure the integrity of the brand's editorial style.
10. Undertake all other reasonable duties.
The current duties of this job do not require a criminal records (Disclosure Scotland) check to be carried out.
SCOPE OF ROLE
People Management
• No line management
• Key internal relationships including properties, fundraising, communications, marketing, curatorial, hospitality and retail teams
Financial Management
• No budget management
SKILLS, EXPERIENCE & KNOWLEDGE
The above outlines the key skills the job holder will need to possess and exercise. In addition, either knowledge of or experience in the following is required:
Essential
• Educated to degree level or equivalent
• Solid demonstrable editorial experience in a publishing environment
• Proven project management experience
• Excellent written and verbal communication skills and highly developed inter-personal skills
• Experience in arts, heritage, environmental or charitable organisation
• Knowledge of Scotland and particularly Scottish history
• Ability to deal with both internal and external specialists
• Ability to communicate with a wide range of stakeholders at all levels
• Excellent organisational, administrative and time-management skills with the ability to prioritise workload to meet changing demands and deadlines
• Ability to deal tactfully with contributors
• A proactive approach with problem-solving skills and a keenness to push the boundaries
• Competent IT skills (including Microsoft Office software package)
• Experience in using a CMS to create and edit web pages
Application Deadline: Friday 10/12/2021