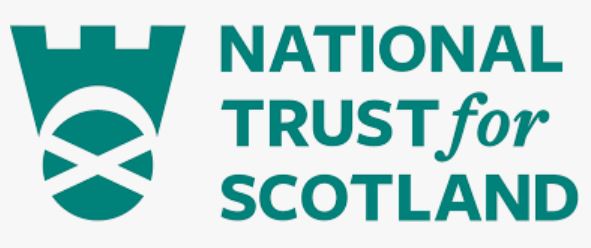 Cook
Organisation: The National Trust for Scotland
Salary: £22,752 - £24,377 per annum
Location: Culzean
JOB PURPOSE
To assist the Head Chef in the day-to-day management of the food services to ensure that all targets are met, and all visitors receive the highest level of visitor experience standards.
KEY RESPONSIBILITIES AND ACCOUNTABILITIES
• Assist the Head Chef with the development of the Menu Cycle/Specification
• Contribute to food production as per the Menu Cycle/Specification and event Food Production (corporate, hospitality, meetings etc)
• Keeping up to date HACCP, COSHH checklists and temperature sheets.
• Ensure high Standards of Kitchen Hygiene, Cleanliness, Tidiness and related Schedules
• Use fresh Produce and Ingredients whenever and wherever is possible and minimise wastage.
• Maintain a high standard of Food Presentation to the Customer
• Share in the common responsibility of implementing the Trust's "Health & Safety Policy", being mindful at all times of the health and safety of self, staff, volunteers, and visitors.
• Share in the common responsibility of working in a manner mindful of the Trust's obligations to minimise impact on the environment, through e.g. efficient use of water/heat/light, recycling and the disposal of waste, considered use of transport
• Help to reduce occurrences where Health or Safety of yourself and other employees may be put in jeopardy
• Adherence to the COSHH Training provided and control of substances covered by COSHH
• Involvement in the upkeep and maintenance of both the entire department site and, specifically, the Catering Outlets
• Involvement in assessing and preserving the safety of utensils and equipment used within the Catering Outlets
REQUIRED QUALIFICATIONS, SKILLS, EXPERIENCE & KNOWLEDGE
Qualifications
• Intermediate Food Hygiene Certificate
• Preferably a recognised formal qualification in culinary arts
Skills, experience & knowledge
Essential
The above outlines the key skills the job holder will need to possess and exercise. In addition, either knowledge of or experience in the following is required:
• Demonstrable experience as a chef in a minimum of 1 rosette Standard in preparing and producing food to a consistently high standard using fresh products and ingredients.
• Highly developed organisational skills, deployable in a multi-tasking environment.
• Excellent communication skills (written and oral), including influencing/persuasion.
• Ability to work as part of a team and the ability to foster and motivate a team.
• An understanding and commitment to the aims and objectives of the National Trust for Scotland.
• Living the values of the National Trust for Scotland and encourage colleagues to do the same o The ability and willingness to understand others' perspectives and to consider the impact of your actions on them and to adapt your actions as necessary.
• The ability and willingness to learn and try new things, to be flexible and step outside of your comfort zone.
• An open and honest way of communicating, ready to ask others for their ideas and to be open to hear and consider different points of view.
• A pro-active approach to taking initiative and to driving forward ideas and projects designed to improve daily operations and deliver an exceptional visitor experience.
SCOPE OF ROLE
Location
• The post holder will be based at the Home Farm Kitchen cafe at Culzean but will be expected to work across the other outlets at Culzean including the Eisenhower Apartment and at special events/functions when required.
Application Deadline: Friday 18/03/2022