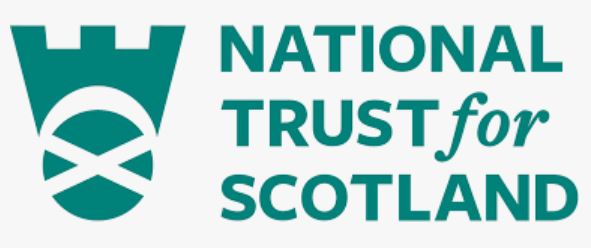 Digital Archivist
Organisation: The National Trust for Scotland
Salary: £33,702 - £37,281 per annum
Location: Edinburgh
JOB PURPOSE
National Trust for Scotland (NTS) is embarking on an ambitious review of the content of our corporate archive, the service delivery model, and the long-term storage of the archive. The NTS archives include collections currently held at a number of properties and offices across Scotland, as well as Hermiston Quay, the NTS headquarters building. This new role is part of a dedicated project team working closely with the NTS Archivist to support an ambitious programme of work.
The Digital Archivist will be responsible for establishing digital preservation principles and good practice at NTS. The role includes undertaking a survey of born-digital archives currently held in the archives and working with colleagues in Corporate Services to identify born-digital material being created across the organisation. The post-holder will liaise with colleagues across the organisation and with external consultants to make recommendations on the procurement of a digital preservation system for NTS.
The role will include opportunities to contribute to the other strands of the programme which includes a review of the physical collections and the re-housing of the Trust's corporate archives. The programme, supported by external consultants, will engage internal stakeholders and with colleagues across the archives and digital preservation communities.
KEY RESPONSIBILITIES AND ACCOUNTABILITIES
• Lead on a survey of born-digital archives already identified as part of the NTS archive.
• Liaise with colleagues in Corporate Services to continue to develop and manage the retention schedule for digital records created by NTS.
• Work with the Programme Manager to review the existing digitised collections with a view to making recommendations relating to the cataloguing of and access to material.
• Deliver a programme of activities relating to born-digital archives which will contribute to the enhancement of the NTS collections and the Archive Service, with an emphasis on improving staff access.
• Engage with colleagues across the archive and digital preservation communities as part of a comparator analysis to identify good practice and establish monitoring/reporting benchmarks.
• Develop, in consultation with internal stakeholders and external consultants, a digital preservation strategy for the long-term security of the Trust's born-digital and digitised archives, including the photographic archive.
• Support the Archive Programme Manager with the procurement and then lead on the roll-out of a new digital preservation system, including documentation and training.
• Develop workflows for a programme to process the backlog of born-digital archives taking GDPR, copyright, and NTS business needs into consideration.
• Work with the Digital Collections Asset Manager to review and improve access to and management of the photographic archive.
• Contribute to the development of a vision, strategy, and five-year Action Plan for the Trust's archives and the wider Archive Service.
Application Deadline: Friday 05/08/2022