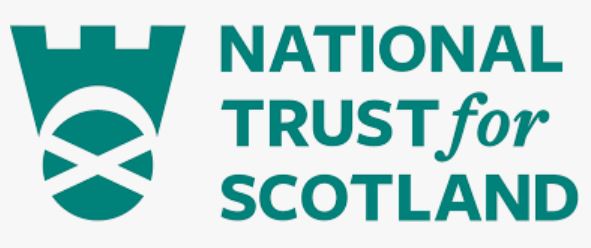 Digital Collections Asset Manager
Organisation: The National Trust for Scotland
Salary: £34,376 - £38,027 pro-rata, per annum
Location: Edinburgh
JOB PURPOSE
The purpose of the role is to review the content and management of NTS image archive holdings – both analogue and digital – and deliver improved management of those holdings, with a particular focus on rights management and information retrieval. The postholder will address recommendations for selective rationalisation and the implementation of cataloguing standards within the DAMs. The role will establish and deliver DAMs workflows and will catalogue and improve the management of the NTS Image Archive. Most importantly, it will inform our approach to managing rights and commercial exploitation of our digital collections assets and will help us understand the role of the image archive within NTS.
KEY RESPONSIBILITIES AND ACCOUNTABILITIES
• Review the physical collections in the photographic archive store against the current content of the DAMs to identify the scale and nature of collections management and rights issues that need to be addressed
• Lead on the development and implementation of cataloguing standards for DAMs and the analogue photographic archive to improve access and use of the NTS image archive collections and inform review and rationalisation decisions
• Design and implement a new framework for managing rights and compliance issues and provide support and training in rights management in order to raise the skills and awareness level of collections colleagues across the Trust
• Working in line with the existing NTS collections management policy framework, establish collecting and disposal policy criteria for the analogue and digital NTS image archive
• Lead on the implementation of workflows for good digital asset management – acquisition, ingest, cataloguing and retrieval – and work closely with the Digital Archivist to implement good practice in digital preservation for collections assets
• Advise NTS on opportunities for sharing content more widely with a view to blended model that includes making some content available free under Creative Commons licencing, and some commercial exploitation
• Implement recommendations for NTS use of third-party sites for the sale of images and improve and manage internal processes for the sale of assets that cannot be sold via third party sites
• Work closely with colleagues in Legal, Retail and Customer & Cause on issues around licensing products and NTS brand licensing
• Be an advocate for rights management and better digital asset management across NTS through close working with colleagues across the Trust
• Manage the NTS collections image reproduction service – answering requests from external and internal enquirers and managing all aspects of the service, including image licencing, sourcing and resizing images from NTS systems, and processing invoice requests.
• Manage backlog projects to improve metadata / cataloguing in Portfolio Catalogues (DAMS) and removal of duplicates
• Develop the business case for a programme of and budget for commissioning new photography for the NTS image library
• Portfolio (DAMS) Systems Administrator
• Support and train NTS colleagues in use of Portfolio
The normal day-to-day duties of this role are such that a criminal record check and membership of the PVG scheme are not required.
REQUIRED QUALIFICATIONS, SKILLS, EXPERIENCE & KNOWLEDGE
Qualifications
Essential
 Educated to degree level in a relevant heritage or information technology subject
Desirable
 Post-graduate qualification in a relevant field or strong track record in either DAMs management AND/OR cultural collections management AND/OR commercial image library management
Experience
Essential
 Demonstrable experience of managing a DAMs in either the cultural or commercial sector
 Experienced and motivated self-starter with confidence to review existing systems and recommend significant change in line with best practice
 Expert knowledge of copyright and other legal compliance issues in managing cultural digital assets
 Experience of developing and rolling out digital management workflows
 Thorough understanding of the cataloguing and meta data protocols for the retrieval and exploitation of digital assets
Desirable
 Working knowledge of Portfolio DAMs
 Working knowledge of Axiell Collections (formerly Adlib)
 An understanding of the geography and history of Scotland will be beneficial for the identification and review of the photographic archives
 A demonstrable interest in the work of NTS
Application Deadline: Friday 05/05/2023