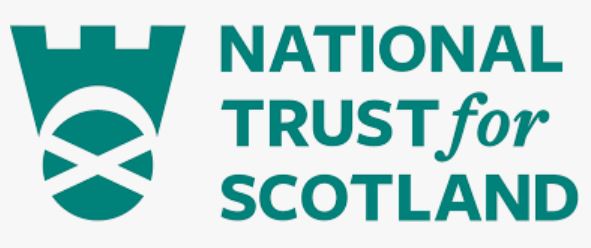 Digital Product Executive
Organisation: The National Trust for Scotland
Salary: £27,144 pro-rata, per annum
Location: Edinburgh
CONTEXT – THE ROLE OF THE CHARITY
National Trust for Scotland is a charity that was founded in 1931 to promote access and protection of Scotland's natural and human heritage in our care.
Our work ranges from managing castles to coastlines, art to architecture, wildlife to wilderness for everyone to experience today, and for generations to come.
Under the Trust's ten-year strategy, by our centenary in 2031 we will be able to demonstrate that the Trust is not only carbon neutral, but is making a significant contribution to how Scotland faces up to climate change.
We are also committed to providing ways for everyone to experience wellbeing in our beautiful and calming places, as well as bringing families and friends together in safe and meaningful ways.
THE CUSTOMER & CAUSE DIRECTORATE
A key directorate at the Trust is Customer & Cause which comprises a team of circa 40 people, supported by a strong set of external agency partners.
We are here to inspire more people to visit, join and donate to the Trust. We do this by managing marketing, communications, digital, social media and fundraising activity.
We manage the membership experience and our proud to look after over a third-of-a-million members who help support our vital conservation work as well as experience the best of Scotland by being a member of the Trust.
The directorate works closely with our regional colleagues in properties and places to support them in their activities. This work includes ensuring that the uniqueness of each place is communicated effectively as well as being presented as part of the wider Trust.
See organogram at the back of this pack.
JOB PURPOSE
Discover and deliver digital products, and then be responsible for their development through the various stages of the product lifecycle. Agree prioritisation with the Digital Product Manager and support them to deliver the product roadmap. There is a requirement to define, own and solve problems, balancing user needs with those of the wider organisation. The aim is to inspire visits, membership and donations to deliver the strategic objectives of the organisation.
KEY RESPONSIBILITIES AND ACCOUNTABILITIES
● Be responsible for the lifecycle of digital products – use agile delivery methods to iteratively deliver high-quality digital products through development cycles, as influenced by the Trusts' digital product roadmap.
● Manage digital product backlogs – you will be required to show initiative to prioritise product backlogs including; new features, changes to existing features, bug fixes, infrastructure changes or other activities in order to achieve a specific outcome. You will agree prioritisation with the Digital Product Manager and be required to prepare any development changes for review by the Trusts' Change Advisory Board (CAB) prior to deployment.
● Integrate digital products to the wider digital portfolio – The team oversees many digital products, which together should form a consistent, engaging, and efficient user experience. Digital products should be considered for integration with business systems such as Dynamics 365, which will involve support from the Digital Product Manager and colleagues in IT, as well as agency partners, to proceed with a sustainable approach to ongoing technology development.
● Manage stakeholders and collaborate with external agencies – manage stakeholders effectively during the development of digital products, involving them as appropriate at key points in the process. You will need to collaborate with multidisciplinary teams from our agency partners to ensure that agreed development timelines proceed on schedule and that upcoming Trust activity or campaigns are aligned to any technical considerations.
Application Deadline: Friday 18/03/2022