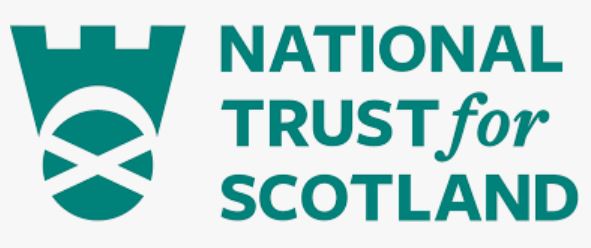 E-Commerce Manager
Organisation: The National Trust for Scotland
Salary: £35,023 - £38,738
Location: Hermiston Quay
Background
Our online shop has seen unprecedented growth across the last 4 years, with sales increasing by +554% since 2017. The pandemic has accelerated this growth across the last 18 months, where sales have increased by over £150k. E-commerce is continuing to grow and evolve and presents us as an organization with the opportunity to further build on our success by making our products available to customers around the globe. Challenging us to think differently about our product range, platform design, customer journey, fulfilment and delivery process and our customer base. This role will be pivotal in leading and developing the strategy behind this change, ensuring we deliver on our goals and ambitions to grow our online shop income to over £2m within the next 5 years.
JOB PURPOSE
The purpose of the E-Commerce Manager role is to develop and deliver our online shop strategy, growing income whilst ensuring that profitability is maximised. Collaborating with our product managers, you will plan and develop our online shop product ranges. You will be responsible for managing our third-party partners on platform design/efficiency, fulfilment and delivery ensuring we are constantly improving the customer journey/experience and demonstrating value for money from these partnerships. Working in partnership with our marketing colleagues, you will lead and deliver a comprehensive and creative marketing plan ensuring we are constantly attracting new and international audiences whilst encouraging supporters to regularly shop with us. You will also develop new ways of generating income online to maximise our reach and potential. Keeping up to date with the latest E-commerce trends and markets will be a key focus, ensuring that we continually drive our performance and future potential. You will also have line manager responsibility for our E-Commerce Developer who will support you in producing content, managing the day to day running of our platform and delivering customer service excellence.
KEY RESPONSIBILITIES AND ACCOUNTABILITIES
Strategy
• Develop and deliver our online shop strategy, setting goals and milestones across the next 10 years, capitalising on commercial opportunities whilst growing our customer base
• Full and thorough review of our current operating/third party model, identifying opportunities and establishing the most beneficial framework to deliver our future ambition
• Work in partnership with Head of Merchandise and Retail to support in the delivery of the overall retail strategy
• Ensure that the online strategy is aligned to both the overall Trust strategy and that of Commercial Enterprises.
Third Party Relationships
• Build and develop positive relationships with our third-party partners who support us with various services including platform management/design, specialist marketing services, product photography, stock management, customer order fulfilment/delivery
• Review, manage and negotiate these contracts and services regularly, delivering value for money, excellent performance against agreed SLA's and improved profitability
Product Selection/Development
• Through collaboration with our product managers, ensure that a range of compelling products is sourced, priced, and uploaded to the online shop, driving sales to meet and exceed income targets and profit margins
• Use relevant e-commerce analysis (e.g., google analytics/data studio) to tailor our online ranges to the demand, trends, and demographics of our customers
• Identify potential new target markets and income stream opportunities and deliver plans to capitalise on these driving sales growth
Platform Design/Customer Journey
• Review platform performance regularly to deliver an enhanced customer journey which increases traffic and delivers on various e-commerce metrics (e.g., average basket, conversion rates)
• Work with the E-Commerce Developer to ensure that products are presented creatively, enhancing customer journey and optimising SEO through content and product descriptions
• In collaboration with our content team and third-party partners, manage the overall online shop design and promotional messaging, delivering an inspiring shopping experience whilst remaining consistent with overall Trust branding
Marketing/Promotion
• Produce and implement, in partnership with our commercial colleagues, an annual marketing and promotional plan which is commercially targeted and attracts new audiences
• Continue to develop and evolve our content ensuring that we are constantly finding new ways to communicate our charitable purpose and tell the stories of our products, suppliers and properties
Finance/Operational Management
• Ensure that all spend/costs associated with the online shop are managed within agreed targets and budgets
• Work with the E-Commerce Developer to produce a suite of weekly e-commerce reports, regularly reviewing performance and driving improvement
• Develop online specific promotional plans that deliver increased revenue, higher average spends and manage under-productive stock quickly and effectively
Application Deadline: Friday 25/03/2022