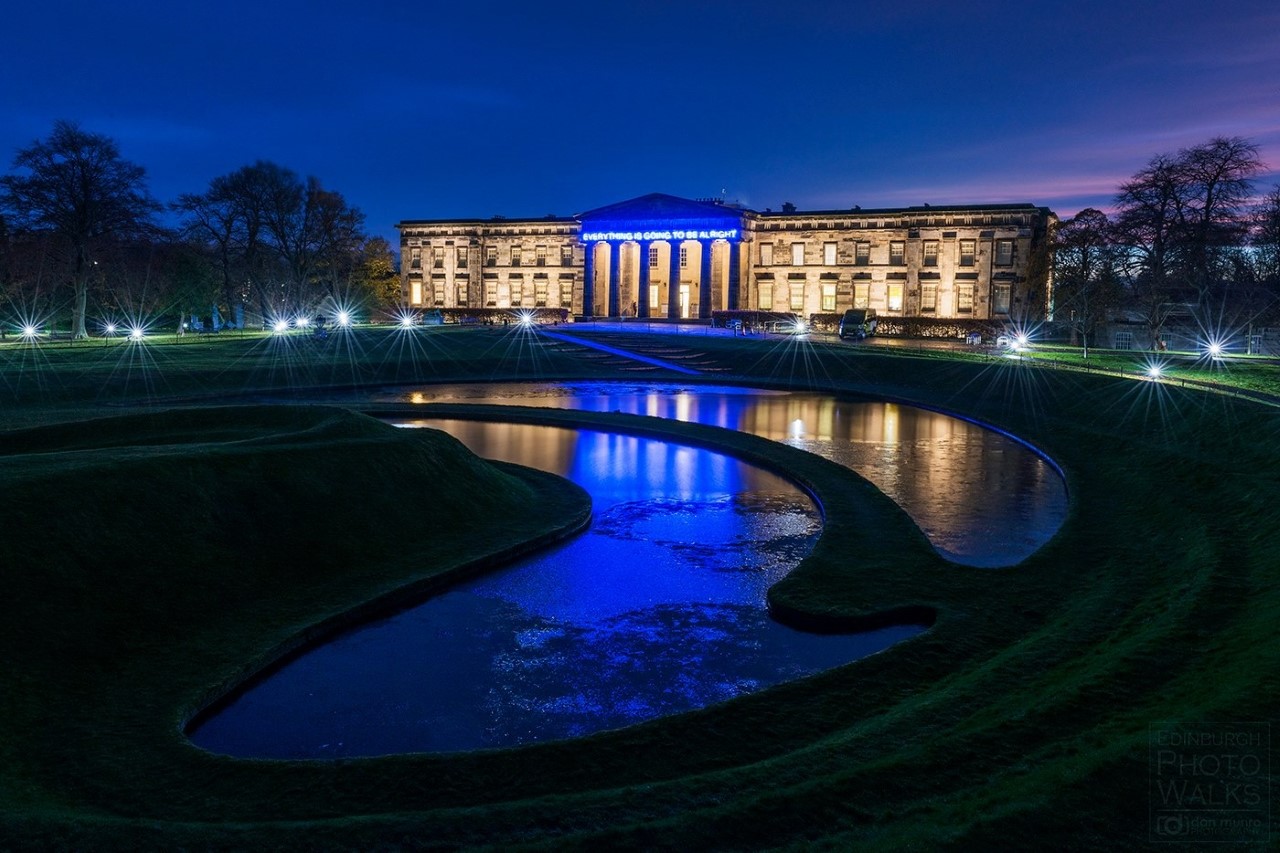 Executive Assistant to the Director-General
Organisation: National Galleries of Scotland
Salary: £28,437 - £31,170
Location: Edinburgh
Full-time (part-time will be considered)
Salary £28,437 – £31,170 per annum (Band 6a)
Pay award pending plus generous benefits package
Hybrid / flexible working
About the role
We're looking for an experienced, motivated, and professional Executive Assistant to provide direct support to our Director-General.
If you have proven experience at Director/Executive level with great organisational skills and a keen eye for detail, then we'd like to hear from you.
In this role you will have a considerable amount of autonomy due to the demands of the Director-General's schedule which will require a high level of interpersonal skills, tact and diplomacy whilst making decisions on priorities and solving problems.
The difference you'll make
As the first point of contact for callers you will require to be well informed, helpful, and efficient. The ability to work to tight deadlines, flexibility and professionalism are essential along with being skilled at communicating with a wide variety of national and international contacts.
Reporting to the Director-General you will also work closely with the Directorate team and your responsibilities will include:
· Managing the Director-General's inbox ensuring all emails are actioned in a timely manner.
· Diary management – scheduling and attending meetings, minute taking and providing support where necessary.
· Organising and providing the necessary information for the Director-General in advance of meetings.
· Organising high-level events, hospitality and meetings including greeting guests and arranging Gallery tours for VIPs and dignitaries.
· Assisting with report and presentation production including collating data for quarterly KPI performance reports.
· Managing travel – national and international and arranging any necessary visas.
· Administering financial activities – purchase orders, expenses, etc.
· Facilitating good communications with colleagues and the leadership team as well as external contacts including key supporters, other museums and galleries and partners.
· Creating and monitoring intranet content using SharePoint.
· Dealing with senior personnel in partner organisations, Scottish Government, Scottish Parliament, as well as with their secretarial and support staff by telephone, e-mail, letter and in person.
· Dealing with requests from the Scottish Government and collating information from internal colleagues and replying within strict deadlines.
· Administrative support to several committees including the Leadership Team Public Programme committee, liaison meetings with the Scottish Government and Royal Scottish Academy. Schedule annual cycle of meetings, prepare agendas, papers and take minutes.
· Supporting other senior Directors as required.
Who we're looking for
In answering our quick questions tell us more about you, how you meet the requirements, and what you will bring to the role. This will be your opportunity to stand out as well as tell us what you are looking for from us. To succeed in this role, you'll need the following range of knowledge, skills, and experience:
· Proven extensive PA/Executive Assistant experience at director level.
· Strong administration and organisational skills, including effective prioritising of work with the ability to meet deadlines.
· Outstanding communication skills and excellent telephone manner with the ability to work with wide range of people including an understanding for the need for discretion and confidentiality.
· Tact and diplomacy along with a reasonable knowledge of social protocol with a helpful manner and flexible in approach.
· Good literacy skills with ability to draft letters, take minutes, contribute to reports and briefing papers and to proofread, with meticulous attention to detail and accuracy.
· Excellent IT skills – MS Office and in particular Teams, Zoom, Adobe Sign.
· Ability to plan ahead, identifying and raising potential issues in advance.
· Ability to work on own initiative and make appropriate decisions/problem-solve in the Director-General's absence.
· Understanding of procedural frameworks.
· Ability to work as part of small flexible team and to provide support to colleagues across the galleries, with a willingness to go that extra mile.
It would help if you have:
· Experience of working in close support of senior management.
· Speedwriting and/or Shorthand.
· Understanding of museums and galleries and an interest in art.
· Knowledge and experience of dealing with Freedom of Information requests and complaints.
· Knowledge of Gaelic and/or other European languages.
What's on offer for you
Our colleagues will tell you great things about working here. We aim to ensure the National Galleries of Scotland is a great place to work, where our people thrive in a culture where we are trusted, empowered, and engaged to achieve our true potential. We want to tell you what we can offer you. We offer a range of benefits to promote healthy working lifestyles for all our colleagues.
Application Deadline: Tuesday 09/05/2023