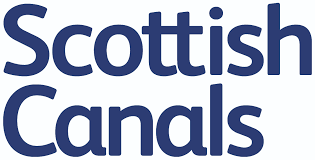 Seasonal Activities Leader
Organisation: The Falkirk Wheel
Salary: Living Wage
Location: Falkirk Wheel
We are looking for Seasonal Activity Leaders to work out of the Falkirk Wheel. Our Seasonal contracts have various working patterns and hours and are a fantastic opportunity to assist at one of Scotland's greatest landmarks.
We offer a wide range of activities from this location, including; mini-golf, canoeing, stand up paddle boarding and are looking to develop many more activities including archery and bushcraft!
The role of the Activity Leader is crucial to the success of the season. Your qualifications and prior experience will enable you to 'hit the ground running' in developing the activities portfolio over the season. Activity Leaders will engage with a variety of Schools and Groups as well as members of the public to promote the activities available. Leaders will work collaboratively to manage the day-to-day business, including preparation and the safe delivery of activities as well as general maintenance, cleaning of equipment and the centre itself.
To be successful you must demonstrate a positive attitude and personality with a passion for the great outdoors and the benefits it brings! You will be committed, forward thinking and have innate people skills, taking pride in delivering inspiring customer service within a team. Ideal candidates may possess the following qualifications and experience:
Outdoor First Aid
BCU 2 star & FSRT
BCU Paddlesports instructor
Raft building experience
Archery GB instructor
Bushcraft experience
Sales and administration experience
Designing, developing and delivering workshops and events
Knowledge and experience of the outdoor activities industry
A PVG certificate is essential for this role and successful applicants will be assisted in their application.
As well as working at our award winning Falkirk Wheel, this is a fantastic opportunity to establish a great team atmosphere with like-minded individuals in an excellent environment for outdoor activities. If you are looking for an opportunity to input your creative ideas and innovative thinking, then this could be the perfect role for you.
This role attracts a living wage salary of £9.50 per hour. You will work on a rota which may include weekends and bank holidays.
Application Deadline: Friday 11/06/2021