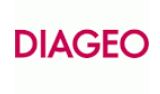 F&B Assistant
Organisation: Diageo
Location: Edinburgh
F&B Assistant
Johnnie Walker Princes Street, Edinburgh
Permanent –Full-time
About Us
Diageo is the world's leading premium drinks company with an outstanding collection of brands, such as Johnnie Walker, Smirnoff, Baileys, Captain Morgan, Tanqueray and Guinness. Our purpose – Celebrating life, every day, everywhere has an important role in our company, for our people, our diversity, our brands, in how we perform and how we create shared value
This is a chance to be involved in an ambitious and truly one-of-a-kind team where our aim is to create remarkable and unforgettable experiences across each and every one of our venues across Scotland. Johnnie Walker Princes Street will take visitors on an immersive, multi-sensory journey through the flavours of Scotland, sharing our love for Scotch with a new generation of whisky drinkers. Visitors will lose themselves in the journey whisky-making in our experiences and make purchases from our fantastic retail offerings. We want our guests to embrace every minute with us and feel the same way we do about our heritage. Being part of Diageo means being a torchbearer for our brands and making them even better for the next generation. It's a career-defining responsibility. If you have a genuine passion for our craft, our character and our products, help us continue the story and build a great career in the process.
Feel inspired? Then this may be the opportunity for you.
About the Role
Our two rooftop bars will offer world-class food, drink and hospitality to local and global visitors to Edinburgh and our flagship visitor experience at Johnnie Walker Princes Street.
The Food & Beverage (F&B) Assistant team are essential to the overall running of the bar and floor operations at Johnnie Walker Princes Street and play a crucial role in ensuring that our visitors have a memorable experience. You'll support the Bartenders in providing exceptional customer service and serve innovative and world-class drinks as well as food offerings. You will ensure that all visitors to our rooftop bars receive a world-class experience with warm greetings, exceptional service and lasting memories.
You'll receive full brand training in order for you to education and delight our visitors about the wonderful food and beverage offerings available at Johnnie Walker Princes Street.
You will be responsible for supporting the F&B team with various bar-related duties and keeping the bars fully compliant with food safety and hygiene standards. You'll effectively and consistently restock the bar and food serving stations while ensuing all glassware and serving utensils are continually collected and cleaned. Along with this you will deliver exceptional customer service on the floor and ensure service is smooth.
F&B Assistants will have continual collaboration with the Bartenders, following procedures and recipes for creating cocktail ingredients, serving food and beverages to customers and maintaining optimal stock levels for front line use during peak hours.
About You
To be successful, you'll have strong customer service skills and preferably have experience working in the hospitality industry, alongside an ability to work to high standards in a fast-paced environment.
You'll be passionate about drinks & food culture and be prepared to offer advice, guidance and recommendations to all visitors about Johnnie Walker and the wider Diageo portfolio (full training will be provided). As well as being a true team player, you'll be confident with the ability to use your own judgment and make decisions in order to prioritise, challenge and influence.
Working with visitors, staff, and top mixologists, you'll have strong interpersonal and communication skills and be passionate about creating an unforgettable experience for everyone who visits the rooftop at Johnnie Walker Princes Street.
You will represent, take ownership of, and become an ambassador for the Brand Home and the brands it represents.
In return, not only do we offer a great reward & benefits package, we'll also provide you with excellent training and career development opportunities, setting you up for a fantastic career at Johnnie Walker and Diageo.
Celebrating our inclusive and diverse culture is core to Diageo's purpose of "celebrating life every day everywhere". This purpose is, in itself, inclusive in nature, as it values everybody irrespective of background, disability, religion, gender identity, sexuality or ethnicity.
We know that for our business to thrive and for Diageo to realize its ambition, we depend on having diverse talent with a range of backgrounds, skills and capabilities in each of the 180 countries in which we operate and to reflect our broad consumer base. We view diversity as one of the key enablers that helps our business to grow and our values, purpose and standards set the conditions for us to respect the unique contribution each person brings.
Flexibility is key to success in our business and many of our staff work flexibly in many different ways, including part-time, compressed hours, flexible location. Please talk to us about what flexibility means to you and don't let anything stop you from applying.
CHARACTER IS EVERYTHING
Application Deadline: Tuesday 31/08/2021