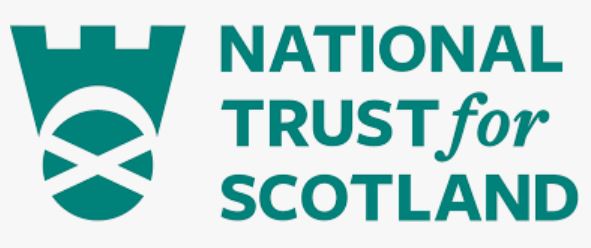 Fundraising Manager (Operations)
Organisation: The National Trust for Scotland
Salary: £35,023 - £38,738
Location: Hermiston Quay
JOB PURPOSE
The wider purpose of the role is to help drive the National Trust for Scotland's ability to conserve Scotland's built, natural and cultural heritage in our care.
Specific to this role, you will be responsible for Fundraising Operations. This is a varied role with responsibility for; identifying and maximising income through effective policies, processes, on-line tools and data management; empowering and supporting the fundraising, and wider Trust team (especially at properties), to raise funds; ensuring compliant practice and training across fundraising and delivering strategic leadership of data and budget management in the Fundraising team.
Leadership of Fundraising Operations is critical to the success of the Fundraising team and our charity's ability to generate philanthropic income. Overseeing data and empowering the team to get the most of existing tech systems and software, instigating and implementing key policies and processes, contributing to exemplary supporter care and ensure that our practice is compliant and meets regulations, ensuring the effectiveness and efficiency of the team's administration and identifying trends in fundraising are some of the ways you will support the Fundraising Team to grow voluntary income.
KEY RESPONSIBILITIES AND ACCOUNTABILITIES
• Provide the Head of Fundraising and Fundraising Managers with the data and insight needed for strategic decision making throughout the year
• Represent and advocate for fundraising and best practice across our charity and in relevant forums
• Ensure effective and efficient administration practices to ensure great supporter care
• Lead the forecasting process throughout the year, supporting the Head of Fundraising to identify risks and opportunities in the portfolio.
• Support the Head of Fundraising in budget preparation and lead on budget reporting throughout year
• Champion and ensure best practice monitoring and evaluation of fundraising performance, including working with teams to set, track and report on KPIs, and with Head of Fundraising on risk and audit responsibilities
• Maintain a close working relationship with Finance, ensuring fundraisers have all the financial tools necessary to fundraise effectively
• Stay up to date with fundraising legislation and regulation and ensure compliance across the department on data, finance, IT, procurement, risk control and best practice
• Oversee the development of robust policies and procedures to ensure all necessary finance and legal controls are in place for delivering fundraising income
• Ensure that income is designated and treated in accordance with restrictions, VAT, gift aid and commercial income rules
• Proactively design, deliver and improve fundraising operations through collaboration and effective information management, in order to address business need
• Ensure all process, compliance and stewardship considerations are identified at the start of any new activity
• Manage third party suppliers including production, mail and response handling.
• Ensure that Fundraising is effectively and correctly presented on the NTS website and across NTS channels, optimising journeys for supporters
• Ensure fundraisers are upskilled on how to use key fundraising systems and tools
Application Deadline: Friday 22/04/2022