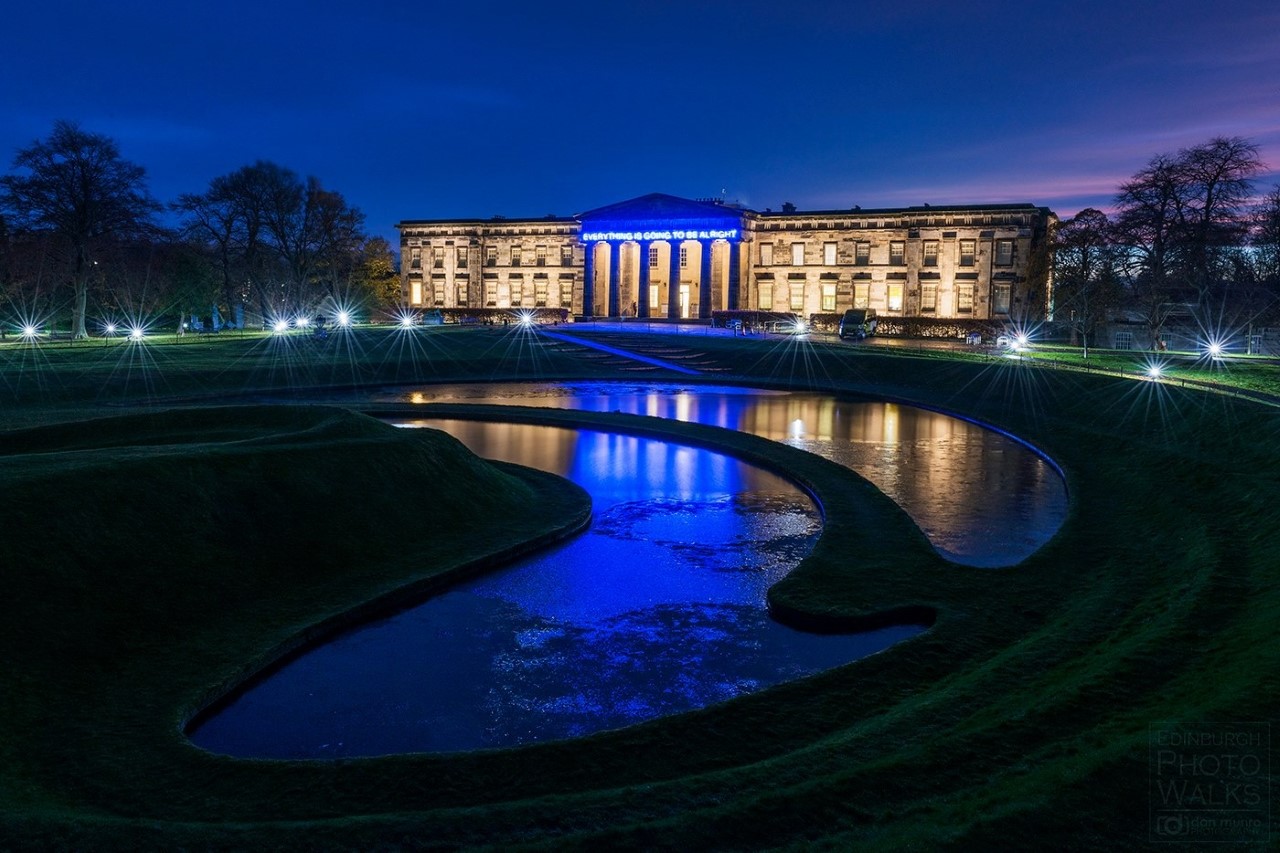 Gallery Supervisor
Organisation: National Galleries of Scotland
Salary: £27,199 - £29,582
Location: Edinburgh
3 positions – Full-time and permanent
Plus 1 position – Fixed term to 30 September 2023
Salary £27,119 – £29,582 per annum (Band 6)
Pay award pending plus generous benefits package 
About the role
Every day we create connections with our visitors and our colleagues. From world class art to extraordinary buildings, we have plenty to inspire people at our galleries – the National, Portrait, and Modern.
If you have proven supervisory experience working in a visitor attraction, or in the retail or hospitality sector combined with excellent interpersonal and communication skills, we want to hear from you.
We're looking for an experienced Supervisor with a people-focused approach to lead, coach and inspire a team of Gallery Attendants to deliver an exceptional visitor experience through strong leadership while helping keep our people, art, and buildings safe and secure.
The difference you'll make 
Our Vision
National Galleries of Scotland Security and Visitor Services Team provide an exceptional visitor experience and service. The team embodies our strategy 'We make art work for everyone', in protecting our art, people and our buildings and ensuring an inclusive welcome for all.
Our Mission
National Galleries of Scotland Security and Visitor Services team exists to enable our visitors to explore, experience and enjoy our artwork safely and securely at our various Galleries. The department has three key areas of responsibility:
Visitor Engagement: aiming to deliver an exceptional experience to all our visitors in a welcoming, inclusive, and informative environment.
Security: endeavouring to keep people, our buildings and works of art safe, responding effectively to risk.
Income generation: encouraging donations, selling tickets for paying exhibitions, and signing up visitors to our Friends scheme.
Working with Operations Managers across our Galleries, you will take responsibility for contributing to the smooth, safe running of our Galleries and your duties will include:
Operations Management
Motivate, coach, and manage Gallery Attendants to ensure an exceptional standard of visitor and artwork care, safety, security and building presentation.
Act as Duty Manager on a rota basis when required supporting Operations Managers to deliver all aspects of public and asset safety and security and visitor care during opening hours.
Communicating effectively and proactively across departments, gathering, and sharing information with other visitor-facing colleagues.
Being prepared to assist in safe evacuation of our buildings in the event of any incident or emergency.
Visitor Engagement
Support Gallery Attendants and other visitor-facing staff by responding to and dealing effectively with visitor queries or complaints, taking prompt and appropriate action to resolve any issues.
Have an up-to-date knowledge of all NGS exhibitions, displays and events, and coach and develop Gallery Attendants to gain and use their expertise to enhance visitor experience.
Team Management/Leadership
Lead a team of Gallery Attendants including recruitment, induction, training, development, and performance.
Lead the Gallery Attendants team to ensure that best practice is followed regards health, safety, and wellbeing.
Support colleagues working as Security Supervisors.
Who we are looking for
In answering our quick questions tell us more about you, how you meet the requirements, and what you will bring to the role. This will be your opportunity to stand out as well as tell us what you are looking for from us. To succeed in this role, you'll need the following range of knowledge, skills, and experience:
While an interest in art would be great it's not essential. However, you must have previous experience of successfully supervising teams within a visitor experience, Retail and/or customer service organisation.
With experience of managing performance, you'll be interested in people and be confident in engaging with staff to provide motivation and inspiration to deliver information.
A creative and pragmatic approach to problem solving, you will work well in a busy environment with strong organisational skills.
Ability to prioritise your own and the team's workload.
Excellent communicator with outstanding interpersonal and written skills.
Ability to respond to any unexpected situation in a calm and professional manner.
High degree of IT skills, proficient in MS Office.
A fair, consistent, and helpful approach in dealing with staff and public.
It would help if you also have:
First Aid qualification, or willingness to undertake training to obtain.
Knowledge of another language (e.g. Gaelic) is desirable but not essential. 
For more information and to apply, please visit our careers pages.
The closing date for completed applications is 12 noon on Monday 22 May 2023.
Application Deadline: Monday 22/05/2023