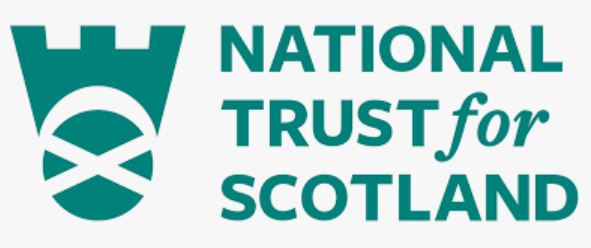 Garden Trainee
Organisation: The National Trust for Scotland
Salary: 2 Lower, £19,760 pro-rata, per annum Accommodation available at preferable rates.
Location: Threave
JOB PURPOSE
The Garden Trainee role at Threave Garden will provide the post-holders with development in a broad range of work-based practical gardening skills over the course of a year spent as part of the team there. The training will be based primarily around the content of the RHS Level 2 Certificate in Practical Horticulture but additional enhancements will also be available. Our aim is to take people who have undertaken a horticultural apprenticeship, an academic horticultural qualification or who have proven practical gardening experience and to develop them further into the rounded skilled, craft professional gardeners that the heritage garden sector, including the National Trust for Scotland, requires.
WHAT WE OFFER
The year at Threave comprises paid day-to-day work in the garden alongside practical training and assessments of the skills learnt. The RHS Level 2 training is supplemented by a number of assessed assignments designed to enhance trainee learning. This includes fortnightly plant identification tests, keeping a diary, completing plant profiles and participation in a study tour (visiting a number of gardens and nurseries to gain a greater appreciation of the variety a career in horticulture can provide) from which a report is requested.
The Garden Trainees are overseen by our teaching staff of Gardener Instructors, seasoned experts in their fields who have worked in a wide range of gardens themselves. Each Instructor is responsible for a different area of the garden: the grounds, the walled garden and the glasshouses. The Garden Trainee will work in each of these areas, moving between them on a rota basis, to ensure in-depth training across the seasons. Trainees will work alongside the Gardener Instructors, other garden staff and volunteers, receiving hands-on practical tuition. Study and assignments will be completed largely in their own time.
KEY RESPONSIBILITIES AND ACCOUNTABILITIES
While in the garden the Garden Trainee will be formally line managed by the Head Gardener but will be expected to take direction from any member of staff they are allocated to work alongside or for. The employment is for a fixed-period of 1 year, subject to continued progression on the course and acceptable performance on it and also at work in the garden.
Trainees will be expected to take responsibility for their learning which will include out of hours study and/or project work.
ABOUT THE GARDEN
The School of Heritage Gardening, based at Threave Garden was formed in 1960, shortly after the National Trust for Scotland took ownership of the property. For over 60 years we have been teaching horticultural skills and techniques to aspiring professional gardeners. Former trainees have gone on to have successful careers in the industry, many choosing to stay with the Trust.
Threave Garden is perfectly suited for a range of training requirements, having been created over the years by students, for students, to accommodate a variety of horticultural situations. The garden has a large and diverse plant collection set within an extensive landscape and includes features such as a rock garden, fruit and vegetables, ponds, naturalised bulbs, woodland, orchard, nursery, lawns, herbaceous beds and borders and glasshouses. This purposefully broad array of garden landscapes, plants and features ensures that trainees are able to receive an extensive and well-rounded education, covering many aspects found in a career in horticulture.
Threave is an approved centre to deliver Royal Horticultural Society qualifications, one of only a handful across Scotland.
Application Deadline: Friday 25/03/2022