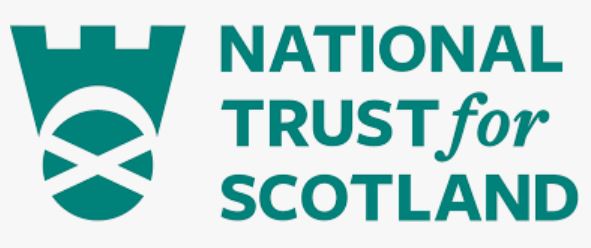 Gardener
Organisation: The National Trust for Scotland
Salary: £22,672 pro-rata, per annum
Location: Threave Estate
JOB PURPOSE
Under the direction of the Head Gardener, to ensure that the garden and estate are managed and maintained to a high standard in line with the aims and objectives of the National Trust for Scotland.
KEY RESPONSIBILITIES AND ACCOUNTABILITIES
• Assisting with general horticultural duties to the required standards expected by the Trust and for the maximum safety of, and enjoyment by, visitors. Activities may include:
• Grass-cutting, strimming, hedge-cutting and raking/collection
• Cutting of lawn edges
• Hand-weeding of beds and borders
• Weeding, watering and feeding vegetable beds and harvesting produce
• Planting out (under direction of staff)
• Application of mulches
• Assisting with general property maintenance duties and for the maximum safety of, and enjoyment by, visitors. Activities may include:
• Refuse disposal
• Raking gravel paths
• Assisting as required with the general enjoyment of the gardens and estate by:
• Responding to general visitor enquiries
• Assisting at events held within the garden or on the estate
• Assisting with interpretation activities such as answering basic horticultural enquiries from visitors and providing clear and accurate plant labeling.
• Working with the full time staff to foster positive relationships with local communities, visitors and promoting the work of the Trust, and actively seeking opportunities to increase Trust membership
• Working with volunteers to ensure they deliver required outputs at the appropriate standard and gain benefits from their volunteering
• Ensuring compliance with the Trust's health, safety and environment policies and procedures to ensure the safety of staff, volunteers and visitors. This includes recognition of the Trust's environmental policy with respect to sustainable gardening policies.
This role does not require you to undertake a criminal records check.
REQUIRED QUALIFICATIONS, SKILLS, EXPERIENCE & KNOWLEDGE
Qualifications
• No formal educational qualifications required – but previous gardening or grounds-keeping experience is highly desirable
• Driving License, valid for driving within the UK
Experience
Essential
• Should be experienced with a wide range of hand tools and basic machinery / equipment (e.g. lawn mowers, strimmer) or willing to be trained
• Excellent interpersonal and communication skills, confident in interacting and dealing with a wide range of people, and able to represent the Trust
• Some practical knowledge of Health and Safety processes and the ability to work effectively within these processes
• Capable of working effectively within a team environment, but equally able to work unsupervised
• Good organisational and time management skills – including the ability to prioritise work where necessary
• Must have a genuine understanding of, and belief in, the work of the National Trust for Scotland
Desirable
• A RHS level 2 practical or equivalent is highly desirable
• Experience of working in a garden open to the public
• Competent IT skills sufficient for use of the internet and for completing intranet training modules
DIMENSIONS AND SCOPE OF JOB
People Management
• Will work closely with the Head Gardener and Instructor Gardener/s and other property staff
• Will regularly work with a team of garden volunteers
• Will have daily interaction with members of the public of all ages and abilities
Finance Management
 Not a budget-holder but will be expected to take responsibility for effective management of Trust resources in the allocated areas (e.g. compost, materials etc)
Tools / equipment / systems
 Will be a frequent user of powered tools such as mowers, strimmers, hedge-cutters
 Will be a frequent user of hand tools such as spades, forks, trowels, rakes, hoes, shears and secateurs
Application Deadline: Friday 27/01/2023