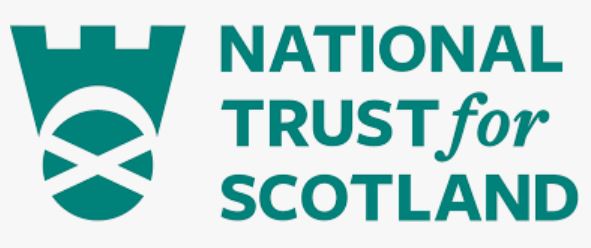 Head Gardener
Organisation: The National Trust for Scotland
Salary: £24,865 - £27,628 pro-rata, per annum
Location: Falkland Palace
KEY PURPOSE
You will ensure that the garden and policies of elements of the property are managed and maintained as a garden and outstanding designed landscape; contributing to the overall conservation and development, and its enjoyment by everyone.
KEY RESPONSIBILITIES
1. Ensure the conservation and practical maintenance of the gardens and policies – whether through delegation to other staff/volunteers, or by yourself – in terms of:
a. Practical horticulture (e.g. managing trees and shrubs, herbaceous borders, half-hardies, annuals and bulbs; turf care; pest/disease/weed control; composting and soil improvement; hard-landscaping and path care; glasshouse care and plant propagation; plant sales management etc);
b. Plantsmanship (e.g. the identification, knowledge and understanding of plant collections, including recording, and labelling of individual plants and recognised collections);
c. Research and development (e.g. research into historical precedents and practical contemporary solutions to inform proposed activities and projects; support to the planning, design and implementation of restoration and/or development projects);
d. Interpretation (e.g. through the development and delivery of events such as introductory talks, presentations, guided tours or practical demonstrations and workshops, garden trails, digital media and contribution to guide-books or leaflets). In particular, the Head Gardener will take an active role in promoting the gardens within the cluster through digital media.
2. management of:
a. staff and volunteers (e.g. recruitment, induction, direction, development, performance management) so that they are fully equipped, organised and motivated;
b. budgets by working alongside the Operations Manager to set, manage and reforecast budgets, managing project finance as required);
c. health, safety and the environment in line with stated Trust policies and approaches to ensure the health and welfare of staff/volunteers;
d. machinery and equipment (e.g. ensuring timely and appropriate repairs, purchases and servicing) and its use (e.g. training, risk assessments and HAVS logs);
e. recognition of the Trust's Environmental Policy with respect to sustainable gardening activities, including energy, water, peat & pesticide-use;
f. daily, weekly, yearly and longer-term management and operational workplans and reporting in the context of the properties' statements of significance, annual operating plans to ensure that activities are prioritised and planned to optimise the use of resources;
g. customer service and care from garden staff/volunteers, and in the broader sense of facilities and "visiting experience", to ensure that the properties' reputation for excellence is maintained and enhanced;
h. administration to enable gardening activities to be undertaken and recorded efficiently;
i. Contracts management and monitoring
3. Participating fully in the property's wider "management team", supporting the Operations Manager strategically and practically with the operation of the cluster properties.
This role is one for which the duties, responsibilities or accountabilities of the role require you to become a member of the Protection of Vulnerable Groups (PVG) scheme, administered by Disclosure Scotland, as this role involves regulated work with children.
Application Deadline: Friday 15/04/2022