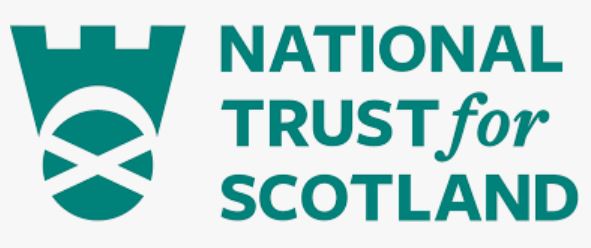 Head of Holidays
Organisation: The National Trust for Scotland
Salary: £48,158 - £53,266 per annum
Location: Hermiston Quay
Background/Context
The NTS Holidays department sits within the Corporate and Commercial Services Directorate. We currently operate 50 holiday cottages/apartments and 5 bunkhouses within our portfolio. With 6 new properties due to be added this year and a further 11 being reviewed as potential holiday lets, there is significant scope to expand this portfolio further and grow our future income. In 2020, we launched a new partnership with a third party who manage the front end of our process including website management, customer reservations, marketing, and promotion. With a new 10-year Corporate Strategy set out, it is the perfect time to assess our current model and set a new strategic direction for our holiday department, focused on expanding commercial opportunities and maintaining our portfolio to a high standard to support our charitable purpose and deliver an enhanced and consistent customer experience.
Purpose
The purpose of the role is to develop and lead the delivery of our holidays' strategy, growing income whilst ensuring that our charitable purpose is supported. Working with the Commercial Enterprise Director, the post holder will conduct an overall review of our current operating model, identifying opportunities, and establishing the future direction of our holidays function. Managing key stakeholder relationships will be vital, ensuring we are getting value for money from our third-party partnerships and supporting our property teams throughout the estate to deliver an enhanced customer experience. Working closely with our estates, health and safety, and property teams, an ongoing programme of maintenance should be established to maintain high standards of service and facilities, protecting our assets for years to come and for future generations to enjoy.
Key Responsibilities
Strategy
• Work with the Commercial Enterprise Director to develop a holidays strategy, setting goals and milestones across the next 10 years, capitalising on commercial opportunities whilst working towards industry standard for Accessibility and Green Tourism.
• Align the Holidays strategy to the overall Corporate and Commercial Services strategy and direction
• Full and thorough review of our current operating/third party model, identifying opportunities and establishing the most beneficial framework to deliver our future ambition
Key Stakeholder Management
• Lead and develop positive relationships with our third-party partners, regularly review and monitor performance against Service Level Agreements
• Work in partnership with the Regional Business Managers, Heads of Estates, Building Surveying and Health & Safety, to prioritise and deliver maintenance, national/local authority legislation, and H&S standards across the holiday portfolio
• Work with General Managers and operational teams supporting with relevant property guidance and communication.
Financial Management
• As a budget holder, exercise sound financial and commercial controls, managing expenditure and income within agreed budgets, to maximise profitable operations and high quality of service and standards
• Drive performance through income, cost, and profitability analysis
• Reconcile third-party data and analytics monthly ensuring financial governance
• Make all relevant reporting and data available to operational teams and work in partnership with General Managers/Operations Managers to identify opportunities and highlight areas for improvement
Asset Planning/Maintenance/Standards
• Develop and deliver a regular programme of site visits/inspections benchmarking our property standards
• Lead and plan the delivery of refurbishment works, prioritising workload based on customer feedback and grading reports
• Work in partnership with the building surveying and operational teams to deliver a regular maintenance programme, ensuring accommodation is maintained to a high standard
• Lead supplier negotiations/procurement identifying opportunities to scale up nationally and deliver value for money
• Develop a guidance framework for operational teams to facilitate the transfer of assets/change of use, outlining benefits to the Trust
• Develop additional properties with a national overview which prioritises customer demand, cost of development and best return on investment.
Application Deadline: Friday 25/03/2022