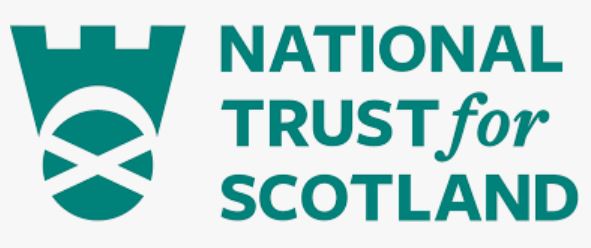 Head of Project Management
Organisation: The National Trust for Scotland
Salary: £57,133, to£63,481 per annum
Location: Hermiston Quay
JOB PURPOSE
To provide project management leadership, development and to give project management assurance across the Trust, a Project Management Office (PMO) is to be created. The establishment of the PMO is to be undertaken by a new position of Head of Project Management, which the Trust now wishes to recruit. The PMO will promote best practice in the delivery of projects to manage risk and maximise benefit against investment of resources.
KEY RESPONSIBILITIES AND ACCOUNTABILITIES
In summary, the Head of Project Management's responsibility will be to support colleagues throughout the Trust by providing a Project Management Office that will provide a management structure, standardise project-related governance processes and facilitate the sharing of resources, methodologies, tools and techniques.
• Develop and embed a framework for project delivery, helping to ensure there is a consistent and collaborative approach to project management and delivery across the organisation, that also respects the complex, challenging and varying scale and value of projects undertaken.
• Develop and administer standard project management procedures through guidance, documentation, standards and templates.
• Monitor compliance with Trust project management procedures by way of project audits, which test the effectiveness as well as the use of these tools.
• Support project planning, including initial project definition, the development of business cases, setting realistic budgets and timescales and producing Project Execution Plans and other control documents, for projects at planning stage, and to monitor, evaluate benefits and ROI, and support all projects throughout delivery and in their fundraising.
• Recommending project specific governance and decision-making processes to ensure continued fit of project with business case and wider Trust strategic objectives.
• Agreeing project specific stage boundaries and outputs from each stage to support effective 'go – no-go' decisions on continuation of project.
• Support project sponsors to assess project management need and scope and support the procurement of that to ensure cost efficiencies and value for money.
• Support project sponsors to ensure the correct resources, skills and experience are in place internally and externally for the delivery of a project
• Support colleagues across the organisation in developing project management skills and understanding, enabling projects to be achieved according to the aspirations set for them and with pride.
• Work with colleagues to develop and support cross-project communication and evaluation processes in response to ambition set, and to contribute to a culture where lessons learned are discussed, recorded, and shared for the benefit of future working.
• Deliver regular reporting on Projects for management and governance purposes.
The Head of Project Management and the PMO will sit under the responsibility of Corporate Services as part of the wider business support offered across the organisation (reflecting the fact that projects are undertaken not only at heritage properties but happen across all Trust areas of work).
The number of projects the Trust undertakes means that external project management will still be required, in particular for larger value, higher risk activity. The Trust also undertakes many projects within its own resources, and this is expected to continue and to be encouraged. Thus, the PMO is not envisaged as a project management resource in itself and so is expected to be of modest scale but adding considerable value across the organisation to provide project management structure, guidance and training, and visibility of projects throughout the organisation and to external stakeholders (such as funders).
More widely, the PMO will have a responsibility for ensuring projects and their business cases are linked to the strategy of the Trust and its overarching plan. In support of this, it is intended to establish a Project Committee as part of the Trust's processes of oversight and approval. It is expected the Project Management Office will makes recommendations on this governance and approval structure and on the terms of reference of a Project Committee.
Application Deadline: Friday 25/03/2022