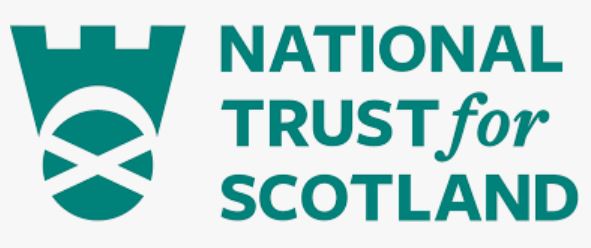 Head Ranger
Organisation: The National Trust for Scotland
Salary: £27,144 per annum
Location: Culzean Castle
JOB PURPOSE
You will be responsible for the operational delivery of the countryside experience at Culzean Castle & Country Park. Managing and delivering performance standards/targets to ensure the enjoyment of the property by all visitors and key conservation, commercial and development objectives are achieved. The role is part of a broader property team responsible for delivering an overall visitor service strategy, promoting good communication across the site and a joined-up service provision.
THE PROPERTY PORTFOLIO
Formerly the home of the Marquess of Ailsa and the Kennedy family and with a history dating back to the sixteenth century, Culzean Castle and its landscaped grounds was acquired by the Trust in 1945 and is generally considered one of the flag-ship Trust properties. The Country Park extending to about 286 hectares, is visited by around 300,000 visitors each year, who come to enjoy the wildlife and scenery, of which the gardens, woodland and coastline are an integral part. The Country Park is open all year and the castle from April to October.
KEY RESPONSIBILITIES AND ACCOUNTABILITIES
Combine responsibilities across the following areas of work by overseeing the work of others such as your team, contractors, volunteers, and other colleagues with some direct implementation yourself:
Team Leadership
• Work with the Operations Manager as part of the Culzean management team to help develop and implement the operating plan for the property.
• Lead your team of Rangers to implement the operating plan. Be the lead in developing and delivering outdoor conservation and engagement activities
• Develop and mobilise a wide range of resources to help implement the business plan including among others volunteers, local community groups, regional / local agencies, corporate partners, and contractors.
Nature & Habitat Management
• Survey wildlife and habitats and feed this knowledge into management decisions, marketing of natural heritage, and further development of our voice. Focus is on bats, otters, Great crested newts, the long running monitoring programs involving warblers and fulmars and invasive species.
• Working closely with Gardens & Grounds to maintain and manage habitats, wildlife, and assist with countryside estate infrastructure at small, day to day scale (e.g. paths, gates, signs, vegetation management) to achieve ecological, visitor services, and safety outcomes
• With Gardens & Grounds team maintain the annual tree safety reporting and action system.
Visitor Experience
• Provide information to visitors to encourage more visits/visitors and help people get more out of their engagement with natural heritage and give more back to it including "upselling" (e.g.: of membership) using face to face and by other means of interaction such as social media. Includes delivery of a programme of walks, talks, activities and events.
• Day to day management of Adventure Cove & Wild Woodland; carry out regular inspections to ensure safety of visitors, working with Gardens & Grounds/contractors to ensure remedial work is undertaken as necessary
Community engagement & Learning
• Communicate with local stakeholders, neighbouring landowners, local businesses, local / regional agencies and others to increase understanding of their and our aims and develop collaborative working to help deliver our priorities.
• Provide educational activities on site or to the community local to the natural heritage and to communities of interest, including for volunteers.
Livestock Management
• Overall management of the property's livestock; deer and llama. Take lead in ensuing technical compliance with animal welfare, testing as well as staff training and development.
Other responsibilities specific to the role
• Provide site liaison role to the Culzean based Project Search to facilitate communication between NTS Culzean staff and Project Search staff.
• Deputise for the Operations Manager as and when required.
REQUIRED QUALIFICATIONS, SKILLS, EXPERIENCE & KNOWLEDGE
Essential
• Graduate level qualifications or equivalent experience in one or more of the following subject areas heritage or cultural studies, visitor services, rural land management, nature conservation, environmental studies
• Working knowledge of Scottish habitats and species and of ecological survey and monitoring techniques
• Significant practical experience in a relevant land management discipline, with a particular focus on visitor management, access, and education
• Significant experience in environmental education and interpretation
• Proven track record in planning and delivering exceptional visitor experiences within a countryside setting;
• Proven strong leadership skills, particularly in the areas of team development, communication and programme delivery;
• Significant experience of managing risk within a countryside setting, including the Health and Safety of staff, volunteers and visitors. Good working knowledge of the legislative requirements relating to managing safety in the countryside
• Experience of leading and inspiring a culture of exceptional service for customers
• Proven track record in managing finance in line with budget expectations, and financial planning to deliver operational goals and projects
• Excellent interpersonal skills, with an ability to build strong, professional relationships with a wide range of people
• Excellent presentation skills and IT skills.
• A proactive approach to driving forward ideas and projects, delivering enhanced visitor experiences
• A full, clean driving licence for driving in the UK is essential.
• Criminal records (Disclosure Scotland) checking and clearance essential for safeguarding of children/vulnerable adults.
Desirable
• A genuine understanding of and belief in, the work of the National Trust for Scotland, particularly with regard to the management of Culzean Castle & Country Park.
DIMENSIONS AND SCOPE OF JOB
Scale
• 235 hectares of mixed woodland, gardens, polices and coastland
• Country Park designation, SSSI, Semi-natural deciduous woodland, Historic Garden and Designed Landscape
• Over 300,00 visitors per year
• Culzean has a rich diversity of habitats with a very wide range of key species of international, national and local significance.
• The coastal strip under Trust ownership is recognised as being of national significance and the Trust's influence is extended by a Trust Conservation Agreement over the area north to Dunure. It is designated as a SSSI and has rich intertidal areas and supports regionally important populations of plants, invertebrates and birds.
• Other habitats within the estate are Scottish Wildlife Trust Listed Wildlife Sites, non-statutory designations recognising their regional importance, particularly their rarity in Ayrshire; these include the diverse mosaic of semi-natural and planted woodlands, and the freshwater sites, particularly the Swan Pond, which is a key wildfowl wintering site in Ayrshire.
• These habitats are home to a rich diversity of species of international, national and local significance, as recognised under the EC Habitats and Birds Directives, UK Biodiversity Action Plans, Local Biodiversity Action Plans and RSPB Red and Amber Lists and other assessments.
• Most notable are breeding peregrine falcons, warblers, otters, bats, butterflies, moths (Culzean is a Rothamsted recording site), dragonflies, fungi and lichens.
• However, it is the overall species richness within Culzean that makes the property such an important wildlife site. This lushness of biodiversity is sustained by the prevailing moist, mild climate and by sensitive land management.
People Management
• Direct line management of 2 full-time Rangers, seasonal staff and a team of volunteers and interns.
Finance Management
• This role is a budget-holder for the Rangers activities.
Tools / equipment / systems
• Demonstrable experience of using relevant tools and equipment in the appropriate setting; this may include use of strimmers, brush cutters and chain saws.
The Key Responsibilities, Scope of Job, and Required Qualifications, Skills, Experience & Knowledge reflect the requirements of the job at the time of issue. The Trust reserves the right to amend these with appropriate consultation and/or request the post-holder to undertake any activities that it believes to be reasonable within the broad scope of the job or his/her general abilities.
Application Deadline: Friday 14/01/2022