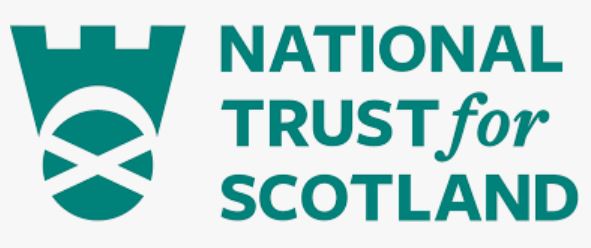 Heritage Planner
Organisation: The National Trust for Scotland
Salary: £30,239 - £33,279 pro-rata, per annum
Location: Edinburgh
JOB PURPOSE
Heritage Planning refers to the general process of assessing the significance of heritage, understanding its intrinsic character, and providing for its conservation and interpretive needs and opportunities. Heritage Planning builds knowledge and supports the conservation and interpretation of heritage.
The role of Heritage Planner exists to support the development of an understanding and appreciation of Trust properties. This will be achieved through the continual development and enhancement of our knowledge base and the presentation of the significance of our properties by overseeing the production of a range of heritage planning outcomes including Conservation Plans, Management Plans and Property Statements (including statements of significance).
The NNR accolade recognises the best in Scottish natural heritage and supports public access to these special places. The Trust currently own (wholly or partially) 8 National Nature Reserves (NNR). These are:
• Ben Lawers
• Corrieshalloch Gorge (Scotland's smallest NNR)
• Glencoe
• Mar Lodge Estate (Scotland's largest NNR)
• St Abbs Head
• St Kilda
• Staffa
• Torridon (part of which is included within the Beinn Eighe NNR)
In line with NatureScot NNR selection criteria, and to support management of these properties, the Trust aim to have an in date and comprehensive management plan in place for each of the NNRs in our portfolio.
KEY RESPONSIBILITIES AND ACCOUNTABILITIES
1. Assist Trust staff to create products which easily allow an appreciation and understanding of the significance of the NNR properties and enables engagement with a range of audiences. This will involve:
a. Guiding staff on the production and content of heritage plans, including current standards and best practice;
b. Performing an editing role to ensure consistency in style, format and accessibility of language;
c. Enable others to grasp the concept of significance through guidance and support.
2. Assist senior staff to commission external work, as required, through:
a. The production of conservation plan/management plan (or other similar pieces of work) briefs;
b. Taking part, where required, in the tendering and recruitment of consultants;
c. Assisting in the management of consultants to ensure the required quality and relevant standards of the end product.
3. Assist the Head of Heritage Planning to ensure the Heritage Planning process adheres to international standards and best practice, by:
a. Keeping abreast of current work by peer organisations and developments in international standards;
b. Reviewing best practice from around NNR sites in Scotland and the UK;
c. Developing and maintaining a network of contacts to share experience and new thinking;
d. Updating relevant internal guidance.
4. Work with staff and the Head of Heritage Planner to identify current knowledge, and potential gaps in this knowledge, across Trust properties. This should include collating and managing this information, working with Archives and Library Services, to make this resource available;
5. Other duties which may arise, to ensure that any work produced under the umbrella of the Heritage Planning department is outcome led, focused on delivery, and meets the needs of properties.
REQUIRED QUALIFICATIONS, SKILLS, EXPERIENCE & KNOWLEDGE
Qualifications
Essential
• Degree in one of more subject areas of: ecology, countryside management or heritage management (or similar);
• A driving licence, current for driving within the United Kingdom.
Desirable:
• Post graduate qualification in relevant subject area.
Experience
• Understanding of current best practice in conservation management, especially in relation to the assessment and articulation of significance;
• Demonstrable experience of creating statements of significance;
• Organising and/or producing management and strategic plans within the heritage sector;
• Highly effective communication skills (written and oral);
• Highly developed organisational skills;
• Excellent analytical, editing, report writing and questioning skills;
• Understanding of, and experience working with, multi-disciplinary teams;
• General understanding of the heritage environment, and the particular challenges and opportunities of the charity/"not for profit" sector.
Personal Attributes
• Able to influence change and persuade others to join them through excellent communication and inter-personal skills and by developing professional relationships (internally and externally);
• Inspires confidence and belief in others, enabling buy in and ownership of outcomes across a broad range of stakeholders;
• A dynamic self-starter who is assertive, highly motivated and has the drive to achieve a task and is known for their ability to deliver to deadline;
• Able to assimilate and analyse several pieces of conflicting data and develop clear proposals based on these;
• Is proactive and shows initiative – putting forward ideas and solutions without requiring guidance or hand holding;
• Has empathy with the core purpose and vision of the Trust and demonstrates an active interest and understanding of them.
DIMENSIONS AND SCOPE OF JOB
Scale
• The post holder will cover properties across the entire portfolio of the Trust;
• The post holder will work closely with a range of internal stakeholders and will develop extensive internal working relationships;
• The post holder will interact with external stakeholder.
People Management
• The post holder is not a line manager or supervisor of staff or volunteers;
• The post holder will work closely with managers and specialist advisers from all disciplines and at all levels dependent on the property in question;
• The post holder may interact with external stakeholders dependent on the nature of the property.
Finance Management
• Not a budget holder
• Will exercise financial probity when handling personal travel expenses, accommodation, and subsistence.
The Key Responsibilities, Scope of Job, and Required Qualifications, Skills, Experience & Knowledge reflect the requirements of the job at the time of issue. The Trust reserves the right to amend these with appropriate consultation and/or request the post-holder to undertake any activities that it believes to be reasonable within the broad scope of the job or his/her general abilities.
Application Deadline: Sunday 21/05/2023