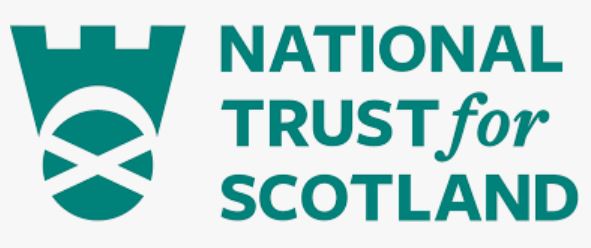 Inner Hebrides Property Manager
Organisation: The National Trust for Scotland
Salary: £38,557 - £42,479 pro-rata, per annum
Location: Isle of Iona
JOB PURPOSE
The Property Manager is required to lead on ensuring that both the land and built heritage owned by NTS on the Islands of Iona and Staffa, Burg and Macquarie's Mausoleum on Mull are managed to the highest standards. The Property Manager has a specific role to manage the transition of Maol farm from the current tenancy (ending Dec 2022) and the Burg grazings to systems that ensure their ongoing sustainability. The Property Manager will increase our capacity to achieve conservation goals, financial sustainability and improve visitor engagement. They will increase the profile of NTS with communities and visitors and improve the maintenance of rented accommodation. The property manager will require a good understanding of how to fit in with island community life.
KEY RESPONSIBILITIES AND ACCOUNTABILITIES
• Work with NTS colleagues and partners to protect and enhance natural and cultural heritage of Iona, Staffa, Burg and Macquarie's Mausoleum.
• Increase opportunities for financial sustainability of the properties both through assessing and monitoring costs and identifying and instigating opportunities for income.
• Maintain regular contact and good working relationships with partners including community councils, neighbouring landowners/land managers, tenants, and relevant agencies and NGOs.
• Work closely with other farmers and crofters on Iona to develop and promote high standards of management on Maol Farm aimed at maximizing benefits for wildlife and the community.
• Assisting in the development of a management arrangements on Burg that maximize benefits for wildlife, the community, and associated grazing opportunities.
• Work with colleagues and other stakeholders to bring derelict buildings back into use for housing and enterprise for the benefit of the community and the Trust.
• Work with colleagues and contractors to ensure leased properties are well maintained by NTS and are compliant with legislation
• Increase engagement with visitors to help ensure their visits are as inspiring and accessible as possible
• Promote wider understanding of our role and the value of supporting the NTS
• Manage staff (Currently Ranger, Staffa Seasonal Ranger and part time Visitor Services Assistant for shelter).
• Work with colleagues, local residents, partners and the National Trust for Australia to enact necessary management on Macquarie's Mausoleum.
• Undertake other duties relevant to this role yet unknown or unspecified
REQUIRED QUALIFICATIONS, SKILLS, EXPERIENCE & KNOWLEDGE
Qualifications
Essential
 Practical experience in nature conservation and land management
 Driving License, valid for driving within the UK
Desirable
 Degree in relevant natural science subject
Experience
Essential
 Conservation land management
 Practical Farming experience, including machinery use, fencing, baling, handling livestock
 Working knowledge of SRDP, AECS and agricultural subsidy.
 Knowledge natural and cultural heritage of the Iona area
 Personable, open-minded and modest with good people skills
 Partnership working
 Business and finance management
 Computer literate
Desirable
 Living on an island or otherwise remote and small community
 Building restoration and maintenance
 Managing staff
 Visitor Management
 Health and safety
 Knowledge of Gaelic
DIMENSIONS AND SCOPE OF JOB
Scale
Island of Iona and outlying islands – approx. 790 ha.
Maol Farm tenancy expired at the end of 2022; sustainable management of Maol Farm (including the conservation of machair, crofting landscapes and traditions and associated rare species including Corncrake) is a key function of the property managers role. Iona has a very strong community to be a part of and to work with for the long term benefit of the island. There are 15 crofts with shares in common grazings and two farms (Culbhuirg and Maol). Maol cottage is in need of restoration and the Trust leases 6 cottages, all of which require regular maintenance. Iona attracts hundreds of thousands of visitors each year, many attracted to the Abbey (not in NTS ownership).
Island of Staffa – 31.7 ha
Famous for its basalt columns, Fingal's Cave and its puffins, Staffa attracts nearly one hundred thousand visitors a year. The management of visitors travelling by boat to this remote island and the protection of the assets that make Staffa so special requires careful and sensitive management. A key element of this is the current infrastructure project on Staffa and the crucial work to ensure biosecurity to protect breeding seabirds.
Burg, on the Island of Mull – 568 ha
Management of species rich sea braes, upland habitats and associated rare species and geology, including Slender Scotch Burnet, Iceland Purslane and fossil trees. Burg is the prominent nose at the end of Ardmeanach with the stepped slopes of Bearraich 432m leading down to the rugged coastline. Burg extends from the township area where two buildings remain (Burg Farmhouse and the bothy), to a nearby Iron Age Dun, past McCulloch's Fossil Tree to the evocatively named 'Wilderness'.
Macquarie's Mausoleum, on the Island of Mull
Macquarie's Mausoleum is the resting place of Lachlan Macquarie, a prominent character in the founding of modern day Australia, born on nearby Ulva. The Mausoleum is cared for by NTS on behalf of the National Trust for Australia.
People Management
The Property Manager will be part of the Highlands and Islands team led by the Regional Director and will be
line managed by the Operations Manager (West Highlands), alongside the Senior Seabird Officer and other Property Managers for:
• Balmacara,
• Ben Lawers & Moirlanich Longhouse,
• Torridon & Shieldaig Island,
• Kintail, Morvich, West Affric and the Falls of Glomach,
• St Kilda, Mingulay, Pabbay & Berneray.
The Property Manager will line manage:
• The Mull, Iona, Staffa Ranger (Full time – Partnership with MICT)
• The Staffa seasonal ranger (March to October),
• The Shelter visitor services assistance (9 hours per week)
Finance Management
The Property Manager will be the budget-holder for Iona, Staffa, Burg and Macquarie's Mausoleum. With assistance from the Finance team, the Property Manager responsibility for ensuring appropriate spending inline with Trust policies and budgets.
Tools / equipment / systems
The Property Manager will be expected to be adaptable, practical and pragmatic; equally capable of arranging contractors to carry out work as well as completing tasks such as fencing themselves. As the role develops and needs arise tools and machinery may be purchased.
Equally the Property Manager will be required to be sufficiently computer literate to effectively communicate with colleagues and partners, undertake training, arrange work as required etc.
Example key performance indicators and targets
The property manager will:
• Establish strong working relationships with fellow islanders and NTS colleagues
• Successfully manage the transition of the management of Maol Farm from current tenancy into a new system; and lead its future management to achieve conservation goals.
• Work effectively with NTS colleagues and contractors on the restoration of Maol Cottage
• Work effectively with NTS colleagues and tenant in developing effective grazing regime on Burg
Place in organisational structure
The Purpose, Context, Key Responsibilities, and Person Specification reflect the requirements of the job at the time of issue. The Trust reserves the right to amend these with appropriate consultation and/or request the post-holder to undertake any activities that it believes to be reasonable within the broad scope of the job or his/her general abilities.
Application Deadline: Sunday 09/07/2023