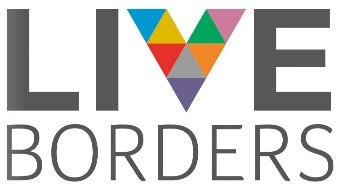 Marketing & Communications Assistant
Organisation: Live Borders
Salary: £9.90 per hour
Location: Galashiels
JOB DESCRIPTION AND PERSON SPECIFICATION
Post Title: Marketing & Communications Assistant
Directorate: Business Services
Reporting to: Senior Marketing Officer
Job Purpose:
1. Responsible for the accurate and timely implementation of marketing activities in line with service plans across multiple services.
2. Responsible for supporting the Marketing team in administration, reporting and project delivery.
Responsibilities:
1. Contribute to the development and execution of marketing programs from start to finish, supporting Manager and Officers and driving collaboration across services.
2. Dealing with a range of internal and external stakeholders, to have responsibility for implementing identified marketing activations/projects.
3. Support Manager and Officers to keep, create, maintain, and conduct analytics reporting across multiple platforms and extract key insights for future campaign development and go-to-market strategies.
4. To set up and manage Eventbrite activities for identified projects.
5. Manage, coordinate and support projects with external marketing support providers e.g. designers, web developers or media relations support.
6. To support and contribute to the implementation of effective digital social media campaigns to drive engagement and revenues; including Facebook, Twitter, Instagram, Google Ads and Analytics.
7. To monitor and manage customer enquiries or comments, including the monitoring and replying to customer queries across social media platforms.
8. To update, support and contribute to the daily management of the website using content management systems (CMS).
9. To support Manager and Officers in the administration to raise requisitions and purchase orders.
10. To support Manager and Officers in marketing administration and record keeping.
Other details:
Requirement to work out of hours or weekends – not normally
Requirement for PVG/Disclosure check – no
Application Deadline: Thursday 30/06/2022