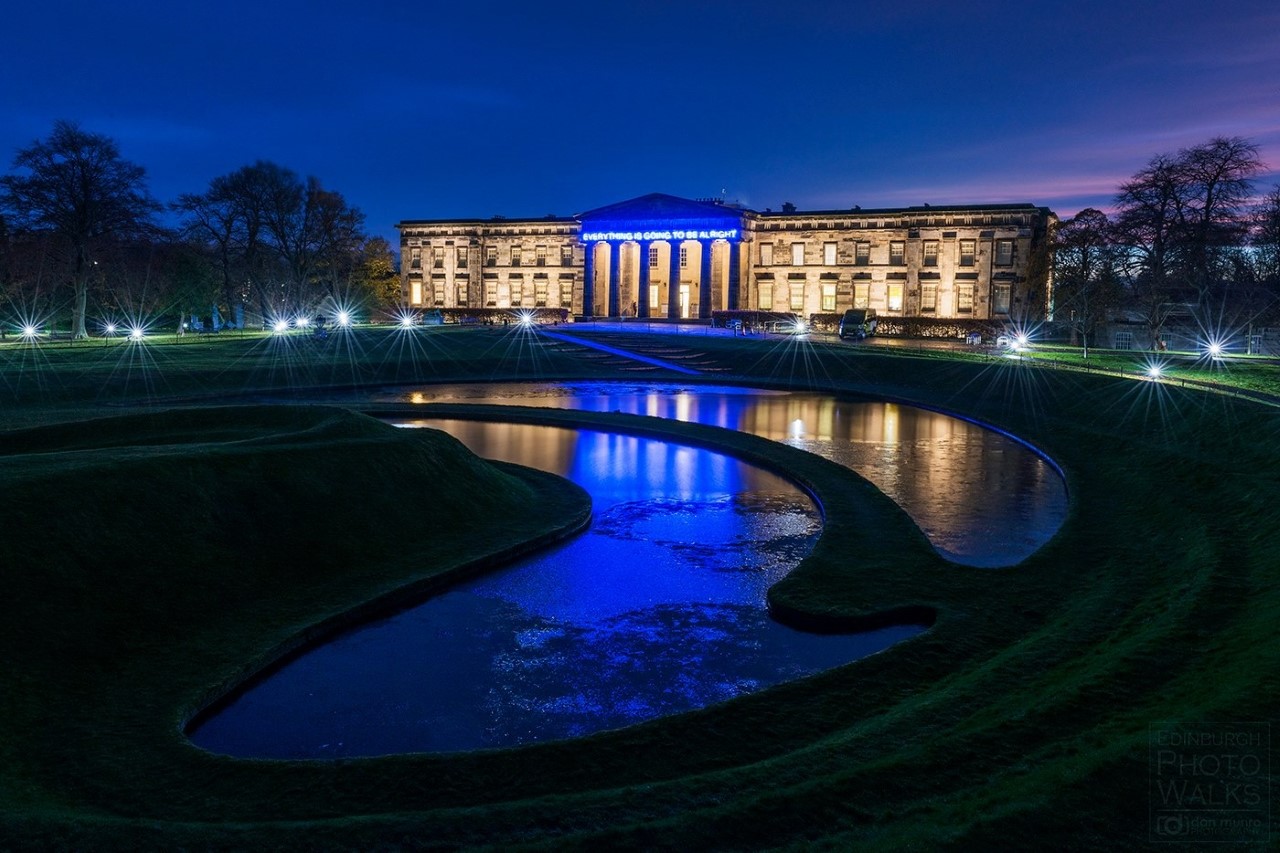 Paolozzi Project Paper Conservator
Organisation: National Galleries of Scotland
Salary: £29,816 - £32,645 per annum
Location: Edinburgh
Paolozzi Project Paper Conservator
Collections Care
Full-time, Fixed Term for 2 years
Salary £29,816 – £32,645 per annum (Band 5)
Plus generous benefits package
THE PAOLOZZI PROJECT
The National Galleries of Scotland accepted a major gift from Sir Eduardo Paolozzi in 1995, which included: c.2500 maquettes, models, moulds, and sculptures made from a variety of materials; around 2000 prints; 500 drawings; 9000 photographs; and 3000 slides. The gift also included a vast quantity of additional archival material: at the time estimated to number 80,000 items – magazines, tearsheets, correspondence, sketches, some artworks, and ephemera.
In 2017 the Galleries received a major bequest from the late Professor Robin Spencer, a highly respected Paolozzi scholar, and we are now embarking on a 2-year project to catalogue our Paolozzi holdings and to establish NGS as a centre for research on Paolozzi's expanded practice as public artist, sculptor, collagist, printmaker, designer, and teacher.
THE ROLE
This is a specialist Paper Conservator role, created to undertake the conservation elements of the Paolozzi Project. Reporting to the Lead Paper Conservator, you will be working with the archive, which encompasses a wide range of paper-based material but also ephemera including some artefacts, and so considerable flexibility is required. You will also be part of the Paolozzi Project team, working closely with Curators and Archivists.
KEY RESPONSIBILITIES
Conservation of the Paolozzi Archive (90%)
• Devising and implementing a survey methodology to assess the condition and housing requirements of the Robin Spencer Collection and the Paolozzi Collection, ensuring that this ties into the NGS collections management and archives management systems.
• Using the survey results to identify priorities and set a work programme for rehousing work and conservation treatments, based upon condition and significance.
• Implementing the programme of re-housing work and conservation treatments, ensuring that the treatments are documented adequately and efficiently. This will include creating photographic records, which may involve organising some professional photography sessions.
• Where objects fall outside your area of expertise, as is likely to be the case for some of the ephemera, undertaking research and benchmarking with other organisations to devise appropriate rehousing and basic treatment approaches.
• Working with small groups of volunteers to undertake appropriate elements of the rehousing work, where feasible.
• Keeping records of progress and liaising with colleagues to flag up any anticipated issues with the delivery of the work programme.
• Providing the conservation lead for the internal activity undertaken to mark the centenary of Paolozzi's birth in 2024. This is likely to involve an exhibition featuring Paolozzi artworks and material from the Paolozzi archive.
• If any items from the archive are requested for loan, acting as the conservation contact for the request, advising on the items' suitability and undertaking the necessary work to prepare them, which may include packing them for transportation.
Your other duties will include but not be limited to:
• Working with the budget holder for the Paolozzi Project to set and manage the budget for the project's conservation materials.
• Contributing to the maintenance of relevant conservation and analytical equipment, advising on purchases of new equipment, monitoring levels of conservation materials for the project and requesting additional stock as appropriate.
• Publicising and promoting the project and the Conservation Department as a whole, both internally and externally, by giving talks, tours, and presentations along with writing content for traditional publications and social media.
• Developing and participating in relevant external networks and collaborations, both nationally and internationally.
• Maintaining and developing skills and knowledge in conservation and the cultural heritage sector through continuing professional development and training.
• Complying with NGS and departmental guidelines on health and safety and contribute to the development of good health and safety practices within the areas covered by the specialism.
KNOWLEDGE, SKILLS, AND EXPERIENCE
The following range of knowledge skills and experience are required. Please ensure these are reflected in your application. Short listing for interview will be based on meeting these requirements.
Essential
• Educated to degree level with a recognised post-graduate qualification in a relevant conservation discipline or equivalent training/experience along with work experience since completing education or training.
• Good knowledge of the conservation sector in the UK.
• Professional accreditation through the PACR scheme, or a willingness to work towards this.
• Proven practical experience of working with archival collections within the specialism of works on paper, including good knowledge and understanding of the materiality of works on paper; experience of working with the kinds of ephemera encountered within archives; and the ability to devise and carry out treatments to a high standard, where necessary using innovative solutions to resolve complex and unique problems.
• Knowledge and experience of preventive conservation approaches within paper conservation, such as environmental monitoring and control; and storage, transportation, installation, and display methods.
• Ability to undertake conservation and historical research for archive collections.
• Excellent literacy skills with ability to produce clear and accurate documentation.
• Strong communication and interpersonal skills, including the ability to communicate effectively with both internal and external contacts.
• Excellent time management and planning skills, prioritising workload to meet deadlines.
• Ability to work effectively as part of a team, sometimes in a leading role, with a proactive approach to sharing information with colleagues.
• Willingness to continually develop technical skills with regards to new methods and techniques, actively engaging in CPD.
• Good IT skills, including image processing software and MS Word, Excel, PowerPoint, etc.
• Knowledge of relevant Health and Safety regulations and approaches.
Desirable:
• Experience of working in a museum, gallery, library, or archive.
• Experience of supervising interns and volunteers.
• Experience of using a collections management database.
• Experience of writing for traditional publications and social media.
• Driving licence.
ABOUT US
The National Galleries of Scotland (NGS) is home to one the world's finest collections of art, which ranges from the Middle Ages to the present day. Our spectacular buildings house the world's greatest collection of Scottish art, and a world-renowned collection of Scottish and international photography, welcoming many visitors to our three principal sites in Edinburgh: the Scottish National Gallery, the Scottish National Gallery of Modern Art, and the Scottish National Portrait Gallery. The National Galleries of Scotland aims to preserve, display, and augment the collections for the enjoyment and education of the widest possible public and to maintain NGS as a centre of excellence.
This is an exciting period of renewal for NGS, as we move forward with our engaging strategic vision that puts our audience at the heart of what we do. We're making it our mission to broaden our impact, matching our rich collections, expertise and creativity to the needs and wants of our visitors. We're finding new ways to connect with more people, and creating an innovative, inclusive organisation that can meet the challenges of our ever-evolving world.
'Art for Scotland: Inspiration for the world' is Our Vision. Inclusive, original, and ambitious – we will make the national collection accessible to all and inspire curiosity across the world.
At NGS we are committed to looking at how we operate as well as how we engage with our visitors and communities. We want to play our part in tackling the Climate Emergency. We will ensure Equality, Diversity, and Inclusion (EDI) is embedded across our organisation, ensuring everyone feels a sense of belonging and can be themselves.
NGS are working towards reducing our environmental impact and aim to have net-zero carbon emissions before 2045. Our response to the Climate Emergency and EDI is integral to our work and all our colleagues and departments play a part in achieving this. Our primary Climate Emergency focus areas are engaging our communities, improving our operations, and adapting to future climate changes.
SUMMARY TERMS AND CONDITIONS
Salary: £29,816 – £32,645 per annum (2021-22 pay structure)
Starting salaries will normally be at the minimum or at a rate that reflects qualifications and/or experience which are of special value for the post, and which are above minimum entry requirements.
Hours: 42 hours per week inclusive of a one-hour lunch break each day.
Location: The Gallery of Modern Art One, Belford Road, Edinburgh.
Annual Leave: 25 days per annum (this moves to 30 days after 5 years continual service) plus 11.5 public and privilege holidays per annum, pro-rata depending on hours
Pension: Civil Service pension provisions enables the National Galleries of Scotland to offer a choice of occupational and stakeholder pensions, giving you the flexibility to choose the pension that suits you best.
Please note that the successful candidate will be subject to Basic Disclosure Scotland security clearance.
The closing date for completed applications is Sunday, 30 October 2022
Application Deadline: Wednesday 30/11/2022