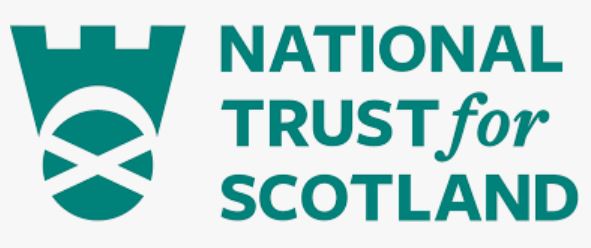 People Business Coordinator
Organisation: The National Trust for Scotland
Salary: £26,365 - £29,128 pro-rata, per annum
Location: Hermiston Quay
We're a forward-looking People Department that supports our organisation's Strategy through support for our volunteers (2300) and employees (800) – whether as individuals or as managers. Our organization can seem complex since its workforce is deployed all across mainland- and island-Scotland, in all sorts of workplaces (from cottages to castles, mansions to mountains, gardens to great estates, tearooms, shops, offices – and everything in between), but our work aims to be fair and consistent no matter where and who our people are. We strive to make people processes simple and accessible so that our people can just "get on with the job", but robust enough to give meaningful management information to help with strategic and tactical development and decision-making. Although the team is dispersed across the country, we enjoy connecting with each other for our work and for social activity: we take our work very seriously, but we like to have fun too.
What this job is about
This job supports the People Director in ensuring the People Department's compliance with Trust-wide business requirements (e.g. finance, data protection, risk management, reporting, audit). It collates, analyses, reviews, and reports on functional data, and people data from across the Trust, to ensure that the Department's work and impact is tracked against the Corporate Strategy and the Department's own People Strategy and workplans. This job acts as a department "secretariat", making arrangements and bringing together the Department's teams for cross-functional (and inter-departmental) initiatives and activities, and carrying out general administrative duties as required.
What we want you to be responsible for
• Understanding the Trust's corporate requirements and standards, ensuring the People Department has the correct governance mechanisms in place to fulfil these, and report on these as required. Typical areas are, for example:
o Finance procedures, monitoring and reporting
o Data Protection (as the Department's "data champion")
o Risk management
o Cyclical formal papers and reports to Board and Executive Committee ("ExCo")
o External and internal audit.
• Ensuring that any governance and compliance issues are documented, escalated to the People Director, and tracked to conclusion.
• Collating People Department objectives and activities into a Workplan; monitoring progress against that Workplan; reporting progress, and liaising with senior Department colleagues on remedial actions or changes they need to make.
• Documenting key People work-processes, analysing their effectiveness, and supporting team-Leads with their continuous improvement.
• Keeping a clear and accessible record of all People Department activity to support governance, compliance, and audit requirements.
• Supporting the People Director by dealing timeously with paper and email correspondence, telephone enquiries, organisation of meetings, events, lunches, travel, accommodation, diary management, taking/distributing meeting notes or actions, collating data etc. and the coordination and provision of support documents (e.g. files, reports, minutes, meeting papers).
• Supporting the wider Department with (for example, but not limited to):
o Financial transactions
o Collaborative team events
o On-boarding, induction, and training of new (Department) colleagues
o General administration.
Application Deadline: Friday 27/05/2022