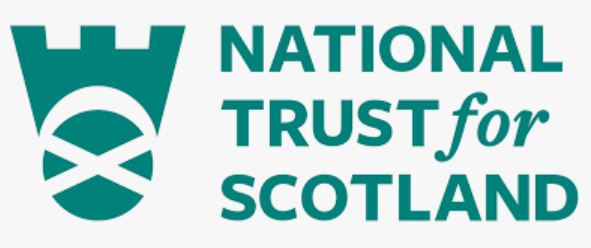 People, Operations & Policy Administrator
Organisation: The National Trust for Scotland
Salary: £19,760 pro-rata per annum
Location: Hermiston Quay
JOB PURPOSE
This job delivers operational administrative support to the business, focused on routine/cyclical volunteer and employee transactions within the context of policy and procedure frameworks and business drivers. It has a pivotal role ensuring data about our people is appropriately recorded and managed both within and out with the People & Payroll System (Core HR), to drive accurate people lifecycle actions (pay, pensions, absence etc), handle ad hoc activity, and enable management information. It also supports the People Department more widely through general and financial administration.
Note: this is a fixed-term/temporary role to bring capacity to the People team as other team-members handle a set of critical People & Payroll System developments. It is unlikely that this role will be extended once these system developments are in place and functional.
KEY RESPONSIBILITIES AND ACCOUNTABILITIES
• Deliver routine/cyclical volunteer and employee transactional administration including:
o Change transactions;
o Starters/Leavers/Onboarding processes;
o Financial administration, including supporting with pay queries and payroll changes;
o Training administration.
o Drafting employment contracts and processing employment correspondence;
o Creating regular reports;
o Recruitment process management, along with quality assurance, including pre-employment checking;
o Long service awards and other recognition initiatives;
o Supporting pay award and pay progression processing;
o Reward and recognition initiatives;
• Deliver transactional administration relating to key external suppliers for the delivery of:
o Benefits-related products: pension scheme, income protection and death-in-service insurance, workforce discounts;
o Recruitment agencies;
o Training suppliers for statutory/compliance courses only;
o Ad hoc one-off projects, activities, advice etcAs an active user of the Trust's People & Payroll system ensure that its data is accurate and reliable, and it seamlessly drives and reflects people transactions and management information (MI).
• As required:
o Support general administration of the function, e.g. diary management, meeting arrangements, note-taking, document and file management;
o support devolved projects/activities;
o participate in internal and external meetings
o work collegiately with (particularly) the Enquiries & Advice function to support any peaks and troughs in their workload.
REQUIRED QUALIFICATIONS, SKILLS, EXPERIENCE & KNOWLEDGE
Essential:
• Demonstrable knowledge of the basic context of either volunteer management, legislation, and best practice, or employment legislation, operations, and best practice
• Demonstrable sound administrative experience within a People function (that supports a multi- site operation), including:
o Routine life-cycle activities (from recruitment to leavers processes);
o Financial administration;
o Liaising with external suppliers/contractors;
o General administration.
• Highly proficient user of IT in general: word-processing, spreadsheets, presentations.
• Confidence and 'presence' to be a highly-visible and highly-effective team member within the Department, across the Trust.
• Demonstrable empathy for the aims and objectives of the National Trust for Scotland.
Desirable
• Recognised qualification(s) in HR administration (or related subjects).
• Specific experience using People & Payroll systems.
• Experience working in a people role in the charity/not-for-profit sector.
The Job Purpose, Key Responsibilities, and Required Qualifications, Skills, Experience & Knowledge reflect the requirements of the job at the time of issue. The Trust reserves the right to amend these with appropriate consultation and/or request the post-holder to undertake any activities that it believes to be reasonable within the broad scope of the job or his/her general abilities.
Application Deadline: Friday 28/01/2022