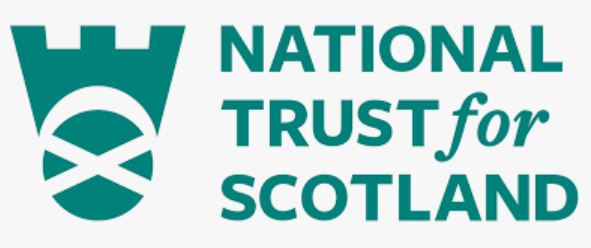 Procurement & Contracts Manager
Organisation: The National Trust for Scotland
Salary: £32,202 - £35,781
Location: Hermiston Quay
JOB PURPOSE
As a Procurement & Contracts Manager, you will be responsible for providing a professional and effective procurement service to the Trust.
Reporting to the Head of Procurement, you will manage and monitor a portfolio of contracts, reviewing procurement expenditure, supplier performance and identifying value for money solutions.
Developing effective procurement policies and procedures, you will provide advice to internal stakeholders on procurement processes for high value and/or high-risk strategic contracts and manage supplier relationships.
KEY RESPONSIBILITIES AND ACCOUNTABILITIES
Management of allocated National Contracts, undertaking supplier and Trust-wide liaison:
Utility Providers – Electricity, Gas, Water Acting as the Trust primary contact with all
• Maintaining knowledge of the utilities market and relevant pricing structures with a view to identifying and communicating to management potential cost change opportunities for the Trust.
• Management of the electricity and gas information database (covering approximately 450 individual meters) to record all Trust's electricity and gas meters, including installation and change of meters and change of tenancy in order that appropriate action can be taken.
• Creating and managing both a water and wastewater information database to record all Trust's requirements.
Utility Bill Review – Investigation of all utility bills from the National Portfolio, to residential lets and untenanted properties, regarding discrepancies and queries.
• Advising, working and liaising with property managers, National Estate, Finance and other internal teams with regard to the accuracy of the information and any problems arising.
• Management, logging and charting process of queries with utility suppliers and Operational and Business managers.
Management of tender processes with expenditure of over £50,000, ensure public procurement regulations are followed where appropriate from third party grants.
• Help, with advice and knowledge to business users for tender opportunities above £10,000 and where appropriate undertake Quick Quotes via Public Contracts Scotland
• Ensure processes are adhered to and reviewed to maintain best practice, drive continual improvement and operational effectiveness.
• Effectively support business requirements by providing assistance to the Head of Procurement, answer any queries in a timely fashion and ensure all tenderers are kept informed of developments.
Additional Responsibilities
• Energy Management. Manage Energy Analytics platform to identify key opportunities across the Trust to improve efficiencies. Liaise with all senior stakeholders to promote responsible management of energy usage, with focus on larger Half Hourly Metered sites, to implement cost savings. Manage annual contracts related to this analytical platform and our required hardware, specifically data collection/aggregation and meter operation contracts. These are essential to ensure data flows are sent/received and energy insight is maintained.
• Amazon Business. Management of Trust wide Amazon Business account. Manage Trust Access across all regions and levels, curate which products are available and manage these where national contracts are preferred. Work with finance to ensure smooth billing and internal stakeholders to ensure purchasing process and budget holder sign-off. Oversight operation of approval process as final control.
• Loomis UK. Management of national Cash Collection Contract. Ensure a cash collection service is available to all sites of the Trust at agreed service levels.
• Credit Cards. Act as authorised contact on behalf of the Trust in dealings with our bank in relation to the administration of the Credit Card Account. Liaise with internal stakeholders and the bank to quickly resolve queries and make changes to cards as and when required
• Waste Governance and Reporting. Track annual Waste Transfer Notes from Mitie Waste and keep on record for governance and compliance. Analyse regular waste reports to feed back to specific sites regarding efficiencies and opportunities.
REQUIRED QUALIFICATIONS, SKILLS, EXPERIENCE & KNOWLEDGE
Qualifications
Essential
• To be either accredited as a full member of CIPS (MCIPS) or working towards the qualification.
• A full driving license for driving in the UK.
Experience
Essential
• At least three years' experience of managing complex contractual relationships
• Strong negotiation skills and experience of contracts and contracts management.
• A good level of understanding of tendering, contracts and commercial law.
• A working knowledge of commercial contracts of various structures.
• Has worked in multi-functional teams.
• Excellent time management and organisational skills; able to multi-task and deal with priorities to ensure they are met.
• Methodical, rigorous approach with an eye for detail and accuracy.
• Flexible attitude with an ability to prioritise and re-prioritise workload in the face of changing demands.
• Demonstrable high levels of interpersonal and communications skills and confidence in dealing with a wide range of staff, visitors, external suppliers and other stakeholders.
• Proficiency in IT Systems and using Microsoft Office packages (Excel, Word and Outlook) to an advanced level
Desirable
• MS Dynamics 365 Experience;
• Charities/Third Sector Experience.
DIMENSIONS AND SCOPE OF JOB
People Management
No line management responsibility but regular contact with other colleagues and suppliers at all levels.
Finance Management
Although not a budget holder will be responsible for managing the relationship between NTS and Supply companies.
The utility contracts providers spend on electricity, gas and water is around £1.2m annually.
The Purpose, Context, Key Responsibilities, and Person Specification reflect the requirements of the job at the time of issue. The Trust reserves the right to amend these with appropriate consultation and/or request the post-holder to undertake any activities that it believes to be reasonable within the broad scope of the job or his/her general abilities.
Application Deadline: Friday 19/11/2021