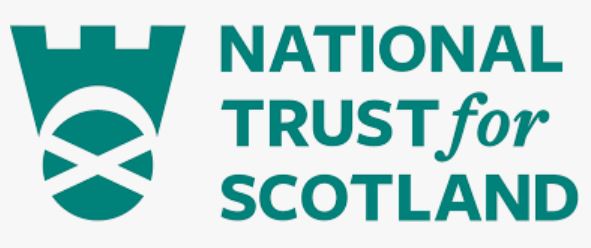 Project Director
Organisation: The National Trust for Scotland
Salary: £43,050 - £47,667 pro-rata, per annum
Location: Hill House
NTS
The National Trust for Scotland is an independent charity set up in 1931 for the preservation and conservation of natural and human heritage significant to Scotland and the world. The Trust has gone on to become Scotland's largest membership organisation and a leader in conserving and promoting the nation's treasured places and collections so they can be enjoyed by present and future generations. The Trust's new 10 Year Strategy: Nature, Beauty and Heritage for Everyone has recently been launched with a strong focus on caring for Scotland's special places through best practice in conservation.
Visit: https://www.nts.org.uk/our-work/our-strategy
The Hill House Conservation Project
The National Trust for Scotland is continuing a programme of work to conserve the Hill House for future generations to enjoy. This Project is the second and final phase of that programme, following phase 1 which concluded with the opening of the Big Box in 2019 and publishing of a Getty funded Conservation Plan in 2021. The temporary Box protects to the House allowing its fabric to dry out gradually and provides a unique view for visitors of the House from above as well as visitor facilities including a shop and café.
The Trust recognises that the Hill House is a special place, a complete artistic vision by one of Scotland's most brilliant designer artists, Charles Rennie Mackintosh and his wife Margaret Macdonald, for a house, with bespoke interiors and furnishings, set in specially designed gardens in a unique landscape setting. This project will conserve and restore that vision and share it widely, enhance the context of the House and provide a stimulating and enjoyable visitor offer that will sustain the House into the future.
Project outcomes:
• The physical repair of the Hill House fabric to resist moisture ingress in the long term.
• The conservation of the artistic and design vision of Charles Rennie Mackintosh's 'total design' intent for the Hill House, across all assets:
o Collection of Mackintosh designed and influenced objects and furniture.
o The interior and exterior of the house.
o The garden including garden structures and walls.
• The Hill House site is a low carbon, sustainable site.
• Engagement and sharing the 'journey' with the local community and wider community of interest.
• Providing visitor and staff facilities to support the operation of the site.
JOB PURPOSE
This job exists to:
Lead the Hill House Conservation Project and to plan, coordinate, manage, review and report all client-related activity on the project. In this role you will be the representative of the Client Oversight Group who in turn report to the Trust's Executive Committee and Board. You will develop and deliver the Project to the requirements of internal 'Customer': The Regional General Manager.
Provide leadership to a team made up of internal NTS specialists and external consultants.
Be the conduit between external communities of interest, consultant teams and internal NTS teams.
Ensure that the project is delivered to meet the needs of the National Trust for Scotland and all statutory requirements and that the project progresses and is delivered to the desired quality within programme and budget.
Manage stakeholder relations and promote the project locally, nationally and internationally.
Maximise the opportunities to deliver core NTS objectives through the project delivery and the completed Hill House site.
Ensure that the project is handed over and closed in accordance with the NTS Project Management guidance, including developing and delivering an effective 'soft landing' strategy, organising necessary training on systems, post project evaluation and archiving of key Project documentation.
Application Deadline: Friday 09/09/2022