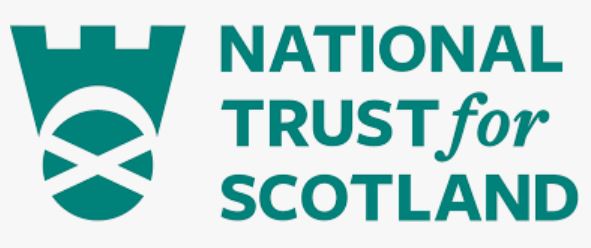 Project Officer – Brechin Museum Store Review & Rationalisation Project
Organisation: The National Trust for Scotland
Salary: £25,603 - £27,318 pro-rata, per annum
Location: Brechin Museum
JOB PURPOSE
This role forms part of the project team that will work on a rapid review and rationalisation of material collections stored at a commercial storage facility in Brechin. The project will reduce the quantity of material held in the store through a programme of provenance research, significance review and ethical disposal. This role involves a combination of archival research to determine collections provenance and significance, with the physical management of those objects to prepare them for disposal or repatriation. It will seek recommendations from colleagues across the Trust, and, if agreed, put into effect those recommendations (or agreed alternatives). It requires someone with experience in museum collections management and meticulous attention to detail. The post-holder will demonstrate confidence and tact in liaising with a wide range of stakeholders including registrars, curators, conservators, property staff, external contractors and the local community. The post-holder will apply a risk management methodology to ensure that due diligence has been satisfied. All proposed disposals will be submitted through the NTS's established Deaccessions and Disposals Policy and process.
Key Responsibilities and Accountabilities
Working closely with another Project Officer and with the guidance of the Collections Registrar and Assistant Collections Registrar, the post-holder will deliver a programme of work to meet the following key objectives:
• Follow the agreed robust methodology for review and rationalisation in line with NTS Collections Development Policy, Angus Folk Collection Collecting Policy and sector best practice.
• Rapid assessment and categorisation of the stored collections.
• Support an audit of related collections exhibited in other NTS properties.
• Support further provenance research.
• Seek recommendations for disposal, de-accession or repatriation to NTS properties.
• Prepare Disposal Reports for consideration by the Disposal Panel.
• Prepare objects approved for disposal for exit from NTS Collections.
• Update Axiell records as appropriate.
• Liaise with the loans team to complete a programme of identification and storage of loans, prior to loans team making arrangements for their return or renewal.
• Undertake a planned programme of integrated pest management and environmental monitoring.
• Repack objects to be retained to improve access and preservation.
• Conduct an inventory of Angus Folk Collection objects displayed at House of Dun.
REQUIRED QUALIFICATIONS, SKILLS, KNOWLEDGE & EXPERIENCE:
Essential
o Further-education or degree-level knowledge of collections management and experience in a museum/gallery or heritage environment.
o Strong technical knowledge of current best practice in museum collections management and documentation, particularly Spectrum 5.1.
o Experience of, and a sound grasp of the standards and requirements of the ACE Accreditation scheme and the Museums Association Code of Ethics.
o Strong IT skills with proven experience in the use of museum collections management systems.
o Excellent attention to detail and a track record of collections research and problem solving.
o Thorough working knowledge of ethical, legal, insurance and indemnity issues with regard to collections and collections rationalisation.
o Experience and confidence in the appropriate techniques for the handling and packing of museum collections, including an awareness of potential hazards in collections and the appropriate health and safety standards.
o Excellent liaison and negotiation skills and ability to communicate clearly, both orally and in writing.
o Ability to work independently, whilst also collaborating with a wide range of people and managing sensitive communication with a variety of stakeholders.
Desirable
o Experience of working with and identifying historic agricultural objects would be a particular advantage.
o Experience of Axiell collections management system.
o Experience of integrated pest management, environmental monitoring and collections condition assessment.
o Knowledge of hazards in collections.
o Experience and knowledge of museum best practice in collections review and ethical disposal.
o Valid UK Driving licence.
DIMENSIONS AND SCOPE OF JOB
Scale
The National Trust of Scotland manages over 100,000 objects that are in the process of being catalogued into the Axiell collections management system. Over 4,200 of these items are held in commercial storage in Brechin. This role will involve applying professional knowledge, research, decision-making and influencing skills to contribute to a rapid review of these stored collections. The review will identify objects for retention, objects for disposal with no conditions, objects for disposal that cannot easily be disposed of due to the conditions under which NTS holds them, items too damaged for use, and items for return to their original NTS property. The second phase of the project involves processing these categories with the aim of substantially reducing the quantity of objects in store whilst meeting due diligence and ethical obligations set out by ICOM and the Museums Association and supported by the NTS collections development policy.
Working with the Project Manager, the post-holder will divide time between the stores in Brechin, offices at House of Dun, and NTS headquarters at Hermiston Quay in Edinburgh.
People Management
This role will need to liaise effectively with members of the curatorial team and staff based in NTS properties, as well as a number of external stakeholders. It is not a line manager.
Position within the organisational structure
The role is temporary project role within the Northeast Angus cluster, but will work closely with and be managed by staff in the Collections Conservation and Management team.
The Key Responsibilities, Scope of Job, and Required Qualifications, Skills, Experience & Knowledge reflect the requirements of the job at the time of issue. The Trust reserves the right to amend these with appropriate consultation and/or request the post-holder to undertake any activities that it believes to be reasonable within the broad scope of the job or his/her general
Application Deadline: Sunday 09/07/2023