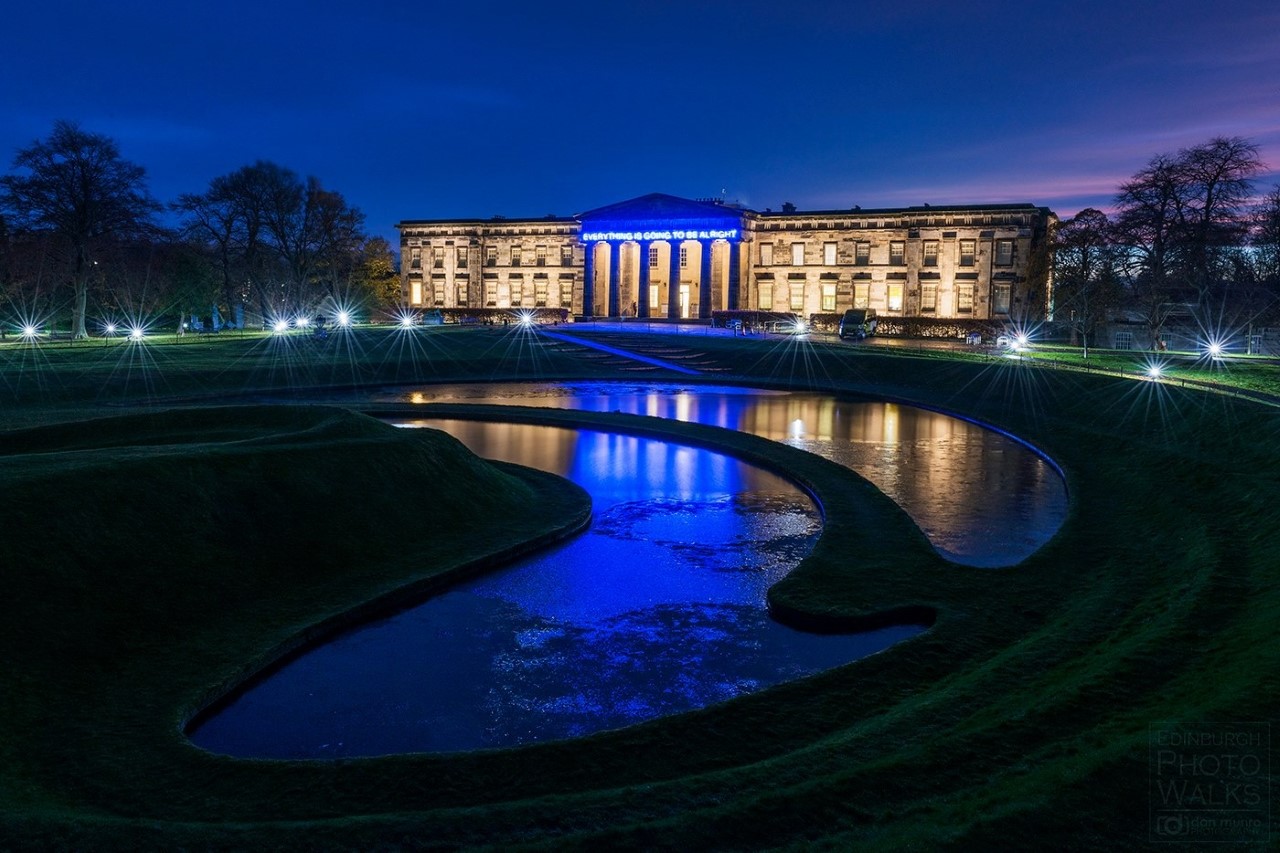 Project Volunteer Coordinator
Organisation: National Galleries of Scotland
Location: Edinburgh
Project Volunteer Coordinator
Celebrating Scotland's Art
Development Department
Salary £25,350 – £27,687 per annum (Band 6)
Full-Time, Fixed-Term (9 Months Maternity Cover)
Plus generous benefits package
Hybrid Working
VOLUNTEER PROGRAMME
The Volunteer Programme provides a variety of opportunities for those who wish to support the National Galleries of Scotland or gain valuable experience in the Arts by giving their time, knowledge, and expertise through volunteering.
Volunteer opportunities are designed to be mutually beneficial and are clearly defined while being flexible to meet the needs of diverse audiences. We are very grateful for the time volunteers dedicate and the new skills, perspectives, and insights they bring. We have successfully held the Investing in Volunteers Award since 2014 and were the first national arts organisation in the UK to achieve the award.
The Volunteer Programme includes regular volunteering alongside placements for school students, students and recent graduates of higher and further education, and people with additional support needs to facilitate access to volunteering or employment. There are a variety of opportunities for volunteering with different departments including Curatorial, Development, Education, Libraries and Archives, Communications and Digital Media, and Public Engagement. The Volunteer Programme is within the Development Department recognising that volunteering as a gift of time.
CELEBRATING SCOTLAND'S ART
Celebrating Scotland's Art: The Scottish National Gallery Project is a major capital project to transform the visitor experience at the Scottish National Gallery by providing world-class facilities for the innovative display of Scotland's outstanding Art and a full programme of targeted audience development activities.
THE ROLE
The Project Volunteer Coordinator is responsible for managing the day-to-day activities involved in the recruitment, training, support, and recognition of the volunteers in the Celebrating Scotland's Art project. You will ensure compliance with the internal and external processes and guidelines governing the project and maintain a consistent, fair, and transparent programme structure. You will also provide management information on the programme and advise and inform other initiatives affected by volunteering activities.
RESPONSIBILITIES
Your responsibilities will include but not be limited to:
• Developing and delivering new volunteer activities, coordinating, and advertising the roles, processing applications, making selections, and ensure all induction requirements are completed.
• Working with volunteers, Celebrating Scotland's Art project-specific staff, and core staff to coordinate a training programme for new volunteer roles and ensure the Activity Plan is delivered collaboratively and effectively.
• Coordinating volunteer rotas and establishing standard operating procedures to ensure the sustainability of new volunteer roles during and after the Celebrating Scotland's Art project.
• Ensuring that volunteers receive the appropriate level of support, supervision, and training to be successful and regular communication is maintained with volunteers for special events, training opportunities, providing, and receiving feedback, and policy or procedural changes relevant to their role.
• Ensuring records of volunteer hours and other relevant data are kept according to established procedures and reported for project evaluation.
• Planning and keeping within budget and undertaking administration relating to the post, including volunteer expense claims, purchase orders, and event forms.
• Representing and promoting the work of Celebrating Scotland's Art and NGS to internal and external parties, with a willingness to work flexible hours, including weekends, evenings, and holiday periods, as required.
KNOWLEDGE, SKILLS, AND EXPERIENCE
The following range of knowledge, skills and experience are required. Please ensure that they are highlighted in your application. Short-listing for interview will depend on candidates meeting these requirements.
Essential
• Experience of managing volunteers directly with knowledge and understanding of the regulatory and good practice guidelines on engaging volunteers.
• Experience of developing and delivering training for volunteers to ensure opportunities are mutually beneficial.
• Excellent time-management and organisational skills with the experience of successfully prioritising tasks in a demanding environment.
• Excellent communication and inter-personal skills and experience of working with a broad range of people with a commitment to equity, diversity, and inclusion.
• Efficient IT skills (MS Office Suite) and experience of using administrative systems including databases, record keeping, and filing.
Desirable
The following are highly advantageous but are not essential:
• Experience of creating attractive volunteer placements for widening access to groups underrepresented in volunteering.
• Experience of working with an organisation which has achieved the "Investing in Volunteers" quality standard.
• Experience of working on major capital museum or gallery projects funded by the National Lottery Heritage Fund.
• An informed interest in culture and visual arts and some knowledge of the museums and galleries sector.
• Knowledge of Gaelic and/or other European languages.
ABOUT US
The National Galleries of Scotland (NGS) is home to one the world's finest collections off art, which ranges from the Middle Ages to the present day. Our spectacular buildings house the world's greatest collection of Scottish art, and a world-renowned collection of Scottish and international photography, welcoming many visitors to our three principal sites in Edinburgh: the Scottish National Gallery, the Scottish National Gallery of Modern Art and the Scottish National Portrait Gallery. The National Galleries of Scotland aims to preserve, display and augment the collections for the enjoyment and education of the widest possible public and to maintain NGS as a centre of excellence.
This is an exciting period of renewal for NGS, as we move forward with our engaging strategic vision that puts our audience at the heart of what we do. We're making it our mission to broaden our impact, matching our rich collections, expertise and creativity to the needs and wants of our visitors. We're finding new ways to connect with more people, and creating an innovative, inclusive organisation that can meet the challenges of our ever-evolving world.
'Art for Scotland: Inspiration for the world' is Our Vision. Inclusive, original and ambitious – we will make the national collection accessible to all and inspire curiosity across the world.
At NGS we are committed to looking at how we operate as well as how we engage with our visitors and communities. We want to play our part in tackling the Climate Emergency. We will ensure Equality, Diversity, and Inclusion (EDI) is embedded across our organisation, ensuring everyone feels a sense of belonging and can be themselves.
SUMMARY TERMS AND CONDITIONS
Salary: £25,350 – £27,687 per annum
Starting salaries will normally be at the minimum or at a rate that reflects qualifications and/or experience which are of special value for the post and which are above minimum entry requirements.
Hours: 42 hours per week inclusive of a one-hour unpaid lunch break each day. Occasional weekend and evening work required.
Annual Leave: 25 days per annum plus 11.5 public and privilege holidays per annum, pro-rata depending on hours.
Location: The Gallery of Modern Art Two, Belford Road, Edinburgh.
Pension: Civil Service pension provisions enable the National Galleries of Scotland to offer a choice of occupational and stakeholder pensions, giving you the flexibility to choose the pension that suits you best.
The closing date for completed applications is Sunday, 13 November 2022
Please note that the successful candidate will be subject to Disclosure Scotland security clearance.
Application Deadline: Sunday 13/11/2022