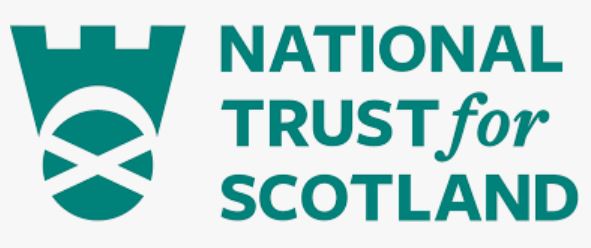 Ranger
Organisation: The National Trust for Scotland
Salary: £24,252 - £25,877 pro-rata, per annum
Location: Threave Estate
JOB PURPOSE
To combine responsibilities on nature conservation, visitor services, learning and community engagement to help deliver the strategic objectives of the property and wider National Trust for Scotland.
Protect the landscapes in our care and associated marine habitats as part of ecologically healthy habitat networks where natural processes predominate and help combat climate change. Enable more people to experience more heritage more often, get more out of it & put more back into it. Use evidence and practice from our natural heritage properties to support our voice in national debates advocating for natural heritage. Work with communities living on or close to our land or with an interest in our land so that they collaborate with us to help achieve our natural heritage outcomes. Protect the built and archaeological heritage in our care and use them to help us explain the "habitats" outcome and achieve the "visitor's" outcome.
This post has a pivotal role in the delivery of our ambitious long-term project to restore the landscape at Kelton Mains Farm on the Threave Estate. The 'Threave Landscape Restoration Project' will return the land of Kelton Mains Farm (81 ha) to a fully restored woodland-wetland ecosystem, self-sustaining and self-adapting to Scotland's changing climate over the next one hundred years.
KEY RESPONSIBILITIES AND ACCOUNTABILITIES
Combine responsibilities across the following areas of work with direct implementation yourself and by overseeing the work of others such as contractors, volunteers, and colleagues:
Nature conservation
• Survey wildlife and habitats and feed this knowledge into management decisions, marketing of natural heritage, and further development of our voice.
• Maintain and manage habitats, wildlife with the aim of protecting species and increasing biodiversity.
• Contribute to the planning and lead the delivery of practical conservation to deliver the outputs agreed in the Annual Operating Plan
Visitor Services
• Provide information to visitors to encourage more visitors and help people get more out of their engagement with natural heritage and give more back to it including "upselling" (e.g.: of membership) using face to face and by other means of interaction such as social media.
• Maintain countryside estate infrastructure at small, day to day scale (e.g. paths, gates, signs, vegetation management) to achieve ecological, visitor services and safety outcomes.
• Occasional Visitor Services duties as cover, when required.
• Assist with events such as public gatherings, NTS events and weddings.
Community engagement
• Communicate with local stakeholders, neighbouring landowners, local businesses, local / regional agencies and others to increase understanding of their and our aims and develop collaborative working to help deliver our priorities.
Learning
• Provide educational and other outreach activities on site or to the community local to the natural heritage and to communities of interest, including for volunteers.
• Delivery of formal and informal learning activities including events, workshops, walks and talks.
Other responsibilities
• Management of practical conservation and wildlife recording.
• Ensure that all activities undertaken are compliant with the Trust's health and safety policies and procedures including the safe system of work (SSOW), and environmental policy and practices.
• Manage contractors and supervise volunteers
REQUIRED QUALIFICATIONS, SKILLS, EXPERIENCE & KNOWLEDGE
Qualifications
• A full, clean driving licence for driving in the UK is essential.
• Criminal records (Disclosure Scotland) checking and clearance essential for safeguarding of children/vulnerable adults.
• Graduate level qualifications or equivalent experience in one or more of the following subject areas heritage or cultural studies, visitor services, rural land management, nature conservation, environmental studies.
• Experience of managing safety in the countryside.
• Strimmer, chainsaw and pesticide certification.
Application Deadline: Friday 06/05/2022