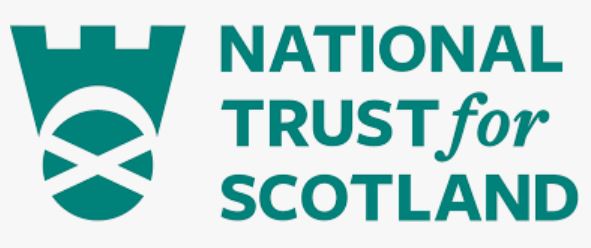 Ranger - Engagement
Organisation: The National Trust for Scotland
Salary: £22,752 - £24,377 per annum, pro-rata
Location: Ben Lomond
JOB PURPOSE
The role of Paths and Access Ranger will combine responsibilities for visitor engagement, upland path repair, nature conservation and contribute to the delivery of the National Trust for Scotland's conservation and operational objectives at Ben Lomond.
CONTEXT
The Ben Lomond property extends to over 2100 hectares and is situated on the East side of Loch Lomond. The property includes 10km of two of the busiest hill paths in Scotland, attracting in the region of 50,000 walkers per year. Much of the property is a SSSI, but also a tenanted hill farm, with long-term objectives in progress to balance land use with habitat protection and restoration. The ranger service operates from Ardess Lodge, near Rowardennan.
KEY RESPONSIBILITIES AND ACCOUNTABILITIES
Combine responsibilities across the following areas of work through direct implementation, through close liaison with the Property Manager, and by facilitating and overseeing the work of others, i.e. volunteers.
Upland path repair and maintenance.
• Assist in the prioritising and planning of upland path repairs on Ben Lomond and Ptarmigan, in conjunction with the Property Manager and the NTS Mountain Path Team.
• Carry out regular upland path repair and maintenance, to industry standards, as required at all altitudes on the property.
• Lead volunteers and others as appropriate in safe maintenance and repair of upland paths.
• Assist with the maintenance of other paths and access infrastructure on the property, including vegetation management and tree safety.
Visitor Engagement.
• Actively and positively engage with hillwalking visitors to raise and improve public awareness of key issues including path erosion and landscape protection, dog control, wildlife protection, funding and membership support.
• Engage visitors and promote the work of the Trust through developing, conducting and assisting with guided walks, talks, events and by other means of interaction such as social media.
Nature Conservation.
• Assist with estate work such as fence repair and maintenance to further the nature conservation objectives of the property.
• Assist with the programme of habitat and species monitoring when required.
Community engagement.
• Work with the Property Manager/Ranger to communicate with local stakeholders, businesses, local / regional agencies and others to increase understanding of their and our aims and develop collaborative working relationships/partnerships to help deliver the Trust priorities.
Learning.
• Work with the Property Manager/Ranger to develop and deliver educational and outreach activities on site or to the local and wider community, to promote the cultural and natural heritage of Ben Lomond and the work of the NTS, and to maximise opportunities for people from diverse groups and backgrounds to engage with the property.
Other responsibilities specific to the role.
• Assist with other areas of property work if/when necessary, such as covering staff shortfall for bunkhouse cleaning and guest welcome.
• Attend and update training as required
• Embody the Trust's values
Application Deadline: Friday 11/03/2022