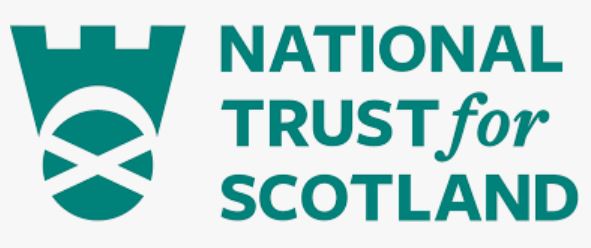 Ranger - Engagement
Organisation: The National Trust for Scotland
Salary: £24,252 pro-rata, per annum
Location: Threave Estate
JOB PURPOSE
The role of Engagement Ranger will combine responsibilities on nature conservation, visitor services, learning and community engagement and contribute to the delivery of the National Trust for Scotland's conservation and operational objectives across the Dumfries & Galloway properties (Threave Garden & Nature Reserve, Rockcliffe, Vennie Hill, Murray Isles, Bruce's Stone).
The Engagement Ranger role is positioned to provide an 'on the ground' support to the wider countryside properties in the cluster. Working as part of the estates team they will provide support in the day-to-day outdoor engagement activities throughout the year in conjunction with our onsite engagement team.
Overall, this will be in pursuit of the following outcomes for and with the natural heritage cared for by the National Trust for Scotland:
• Habitats: Assist with the protection of the habitats in the cluster's care.
• Visitors and learning: Enable more people to experience cultural and natural heritage more often, get more out of it & put more back into it.
• Communities: Work with communities living on or close to our land or with an interest in our land so that they collaborate with us to help achieve our natural heritage outcomes.
• Built heritage: Work with the Estates Team to protect the built and archaeological heritage in our care and use them to help us explain the "habitats" outcome and achieve the "visitors" outcome.
KEY RESPONSIBILITIES AND ACCOUNTABILITIES
Combine responsibilities across the following areas of work by facilitating and overseeing on a daily basis the work of others, i.e., visitors, contractors and volunteers
• Nature conservation.
o Assist in the management and care of our conservation grazing.
o Assist with surveying wildlife and countryside habitats and feed this knowledge into projects and management decisions.
o Assist with the maintenance and management of habitats, wildlife, and countryside estate infrastructure on a day-to-day basis (e.g.: paths, gates, signs, vegetation management) to achieve ecological, visitor service and safety outcomes.
• Visitor Services.
o Provide information to visitors to encourage and help people get more out of their engagement with natural heritage and give more back to it including "upselling" (e.g.: of membership, guided tours, specific events) using face-to-face presentation and/or by other means of interaction.
• Community engagement.
o Working with the Estate Manager/team to communicate with local stakeholders, businesses, local / regional agencies and others to increase understanding of their and our aims and develop collaborative working relationships/partnerships to help deliver the Trust priorities.
• Learning.
o Deliver and develop educational and outreach activities and develop an events programme on site or to the local community to promote D&G cultural natural heritage and to communities of interest including for volunteers.
• Other responsibilities specific to the role.
o Management of practical conservation and wildlife recording.
o Develop and deliver visitor safety in the countryside.
o Engagement and involvement with projects as required.
o Embody the Trust's values.
Application Deadline: Friday 22/07/2022