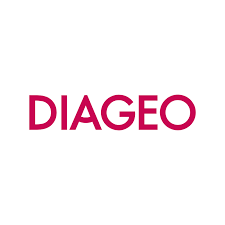 Retail Merchandise Administrator
Organisation: Diageo
Location: Edinburgh
Retail Merchandising Administrator
Edinburgh
Permanent – full time
Closing Date: 22nd May 2022
About Us
This is a chance to be involved in a daring and truly one-of-a-kind team where our aim is to build remarkable and unforgettable experiences across each and every one of our venues across Scotland. Johnnie Walker Princes Street and our Brand Homes will take visitors on an immersive, multi-sensory journey through the flavours of Scotland, sharing our love for Scotch with a new generation of whisky drinkers. Visitors will lose themselves in the journey whisky-making in our experiences and make purchases from our fantastic retail offerings. We want our guests to embrace every minute with us and feel the same way we do about our heritage. Being part of Diageo means being a torchbearer for our brands and making them even better for the next generation. It's a career-defining responsibility. If you have a genuine passion for our craft, our character and our products, help us continue the story and build a great career in the process.
Feel inspired? Then this may be the opportunity for you.
About the Role
You will support our Retail Team with the creation, management and execution of merchandise assortments, sales and inventory plans, ensuring achievement of financial goals. In order to do this you will use your strong organisational skills to handle allocations from warehouse to brand homes to ensure the right product is in the right place at the right time to increase sales and profit.
You will be responsible for ensuring that customer service standards are maintained to a high level, that data is maintained accurately, and that opportunity for retail income and stock productivity is improved through effective administration. This will involve leading and creating all retail SKU's in Vend as well as handling markdowns and promotions in our system.
As the Retail Merchandising Administrator, you will use weeks of supply and sell-through analysis to advise replenishment of product to retail spaces. In order to ensure an elite service, you will work closely with our warehouse and merchandise agency on stock availability and invoicing/payment of goods.
Strong stakeholder management skills will be required for this role as will involve collaboration with teams of Johnnie Walker and the Malt Brand Homes to ensure the retail stores are in-stock and the store teams have the product they need to achieve set goals.
About You
This is the perfect position for a dedicated individual with experience in retail buying/retail planning principals, financial budgeting, retail fundamentals, ad hoc reporting, and analysis. Previous experience in a branded specialty retailer or multi-brand department store retailer is a plus.
With ability to evaluate financial and business indicators and translate data into concrete information to get results. Strong ability to apply logic to solve problems and generate effective solutions.
With superb organizational skills, you will be interested in technology with proficiency in Microsoft Excel and the ability to learn technical applications quickly.
You will be able to build constructive and effective relationships with a broad and diverse group of business partners is also key.
We have a saying here – that character is everything. We're looking for enthusiastic, curious, endlessly energetic people. Self-motivated, tenacious team-players who want to learn and grow – and fast.
Celebrating our inclusive and diverse culture is core to Diageo's purpose of "celebrating life every day everywhere". This purpose is, in itself, inclusive in nature, as it values everybody irrespective of background, disability, religion, gender identity, sexuality or ethnicity.
We know that for our business to thrive and for Diageo to realize its ambition, we depend on having diverse talent with a range of backgrounds, skills and capabilities in each of the 180 countries in which we operate and to reflect our broad consumer base. We view diversity as one of the key enablers that helps our business to grow and our values, purpose and standards set the conditions for us to respect the outstanding contribution each person brings.
Flexibility is key to success in our business and many of our staff work flexibly in many different ways, including part-time, compressed hours, flexible location. Please talk to us about what flexibility means to you and don't let anything stop you from applying.
CHARACTER IS EVERYTHING
Application Deadline: Monday 23/05/2022