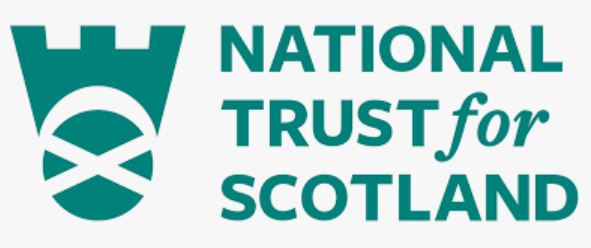 Retail System Analyst
Organisation: The National Trust for Scotland
Salary: £36,523 - £40,238 pro-rata, per annum
Location: Edinburgh
PURPOSE OF THE ROLE
To provide technical ownership, support, and expertise of the Trust's Retail systems environment. Working closely with key stakeholders in; Commercial Enterprises, Operations, Customer & Cause, and Finance, to manage the development, configuration, integration, and support of the environment to deliver a modern, robust, and effective solution for the organisation.
The post-holder will be responsible for both the development roadmap and coordination of the day-to-day management of all functional areas that, together, make up the retail (EPOS) environment. This includes retail, food & beverage, admissions, ticketing, donations, membership, loyalty, travel & trade, and payment solutions. The role will own innovation of the service and coordinate the development of new functionality, through integration with new and existing systems. Skills in stakeholder management, business case development and technical design are critical given the complexity of the various sales channels, their owners and the supporting infrastructure that deliver them to the retail / EPOS system.
The post-holder will apply technical expertise and knowledge of retail platforms to resolve complex problems, generate innovate ideas, drive service improvements, and deliver exciting and modern technological solutions in support of the Trust's commercial and charitable objectives.
The role will own the relationships between the Trust's EPOS and retail back-office suppliers and work collaboratively to ensure that service levels are met, and all new developments are realised by the organisation.
KEY RESPONSIBILITIES
The Key responsibilities of the role are:
1. Product owner of the Trust's retail system (AKA EPOS system). Acting as the gateway to the systems development, support and operational performance.
2. Responsible for the support, maintenance, development, and quality of the retail business application
3. Ensure stability of the retail application landscape to guarantee business continuity and daily operations
4. Provide 3rd line support to the Service Desk and coordinate the resolution of all high-level retail technology issues with service providers
5. Capture requirements and collaborate with stakeholders and suppliers to deliver change
6. Join overarching projects as representative/lead for Retail System related topics (e.g., eCom, Omnichannel, )
7. Bring Retail Systems knowledge and capabilities in house through detailed experience and knowledge gained through exposure to back-office merchandising and stock management applications.
8. Partner with stakeholders to map out the strategy for the platform and ensure all developments are economically sensible and commercially viable.
9. Own the development of a short-, medium- and long-term roadmaps to track and direct the development direction of the environment and ensure that it takes account of the wider changes in the ICT ecosystem.
10. Partner with service providers and internal teams to define development and business guidelines for the retail environment
11. Align with IT colleagues regarding ERP, CRM, Infrastructure, Operations, and others to support cross-functional (business) processes
12. Document and maintain technology processes and procedures in support of the continuity and recovery of the system in the event of a disaster.
13. Working with the Service desk, provide monthly reporting of incidents to business users to identify areas for improvement
14. Report to the Applications Manager as part of the wider corporate applications group and work in conjunction with the IT Service Delivery team
Application Deadline: Friday 29/07/2022