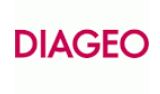 Retail Team - Johnnie Walker Princes Street
Organisation: Diageo
Location: Edinburgh
Retail Team – Johnnie Walker Princes Street
Register Your Interest
Full-Time and Part-Time (Annualised Hours) Contracts Available
About Us
This is a chance to be involved in an ambitious and truly one-of-a-kind team where our aim is to create remarkable and unforgettable experiences across each and every one of our venues across Scotland. Johnnie Walker Princes Street will take visitors on an immersive, multi-sensory journey through the flavours of Scotland, sharing our love for Scotch with a new generation of whisky drinkers. Visitors will lose themselves in the journey of whisky-making in our experiences and make purchases from our fantastic retail offerings. We want our guests to embrace every minute with us and feel the same way we do about our heritage. Being part of Diageo means being a torchbearer for our brands and making them even better for the next generation. It's a career-defining responsibility. If you have a genuine passion for our craft, our character and our products, help us continue the story and build a great career in the process.
Feel inspired? Then we may have the opportunity for you.
About the Positions
We want every one of our guests to enjoy an unforgettable experience when they walk through the doors of Johnnie Walker Princes Street. That begins and ends with the people who will work there. We're looking for remarkable talent to provide the warmest of welcomes and to help us tell the Johnnie Walker story to the world.
The luxurious ground-floor retail space is where our visitors will begin and end their whisky exploration through the eight floors of Johnnie Walker Princes Street and is home to an incredible array of our whisky portfolio.
Within our Retail team we have iconic roles such as Retail Associates and Retail Back of House Assistants. Each member of the retail team plays a crucial role in the success of Johnnie Walker Princes Street and are passionate about providing truly bespoke and world-class sales experiences for our visitors from around the world.
Creating a real sense of adventure and pioneering spirit at every stage of the journey, you'll be part of the team that brings the legacy of Johnnie Walker to life through compelling storytelling and exceptional customer service. You'll make people think differently about whisky – converting the curious and making existing fans even more passionate about their favourite drink.
You would receive ongoing brand training in order for you to become an exceptional Diageo Brand Ambassador and encourage others to discover the delights of Scotch Whisky.
In return, not only do we offer a great reward & benefits package, we'll also provide you with excellent training and career development opportunities, setting you up for a fantastic career at Johnnie Walker and Diageo.
About You
To be successful, you'll have the ability to create personalised experiences in accordance with customer needs and be guided by a customer-first mindset. Working with both visitors and staff, you'll have strong collaboration and communication skills and be passionate about enhancing every customer experience.
If you have proven experience within Retail, Sales (or related) and are passionate about providing world-class and bespoke sales experiences, then we want to hear from you.
We have a saying here at Diageo that 'Character is Everything' we believe that we must draw on the experiences of everyone and the differences in who we are in order to create a world-class visitor experience. We have created Johnnie Walker Princes Street for everyone. So, join us on a journey of discovery, adventure, and friendship as we stride into a bold future of whisky enjoyment with no rules.
Next Steps
This is your opportunity to register your interest for a brand like no other and to take a step into making history with us at Johnnie Walker Princes Street.
If this sounds like your dream location to start a world-class career, then register your interest today by entering your details and CV and we will keep you updated on future vacancies.
Celebrating our inclusive and diverse culture is core to Diageo's purpose of "celebrating life every day everywhere". This purpose is, in itself, inclusive in nature, as it values everybody irrespective of background, disability, religion, gender identity, sexuality or ethnicity.
We know that for our business to thrive and for Diageo to realize its ambition, we depend on having diverse talent with a range of backgrounds, skills and capabilities in each of the 180 countries in which we operate and to reflect our broad consumer base. We view diversity as one of the key enablers that helps our business to grow and our values, purpose and standards set the conditions for us to respect the unique contribution each person brings.
Flexibility is key to success in our business and many of our staff work flexibly in many different ways, including part-time, compressed hours, flexible location. Please talk to us about what flexibility means to you and don't let anything stop you from applying.
CHARACTER IS EVERYTHING
Application Deadline: Saturday 11/09/2021