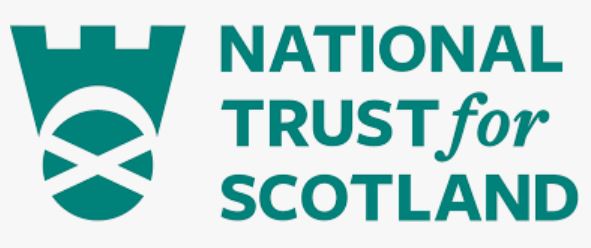 Review Archivist
Organisation: The National Trust for Scotland
Salary: £33,702 - £37,281 per annum
Location: Edinburgh
JOB PURPOSE
National Trust for Scotland (NTS) is embarking on an ambitious review of the content of our corporate archive, the service delivery model, and the long-term storage of the archive. The NTS archives include collections currently held at a number of properties and offices across Scotland, as well as Hermiston Quay, the NTS headquarters building. This new role is part of a dedicated project team working closely with the NTS Archivist to support an ambitious programme of work.
The Review Archivist will lead on a programme to review the National Trust for Scotland's physical corporate and historic property archive collections. You will develop a methodology which will identify and collect information on the significance of collections, providing data that will support future planning of the care, exploitation, and development of archive collections. Working with the Programme Manager, external consultants, and the Digital Archivist, you will have the chance to lead this critical strand of the wider programme. This work will be undertaken in liaison with the NTS Archivist, who will continue to manage the archive. To achieve this, you will develop opportunities to promote the Archive Service and engage with a range of internal stakeholders with the programme. The post-holder may also be expected to supervise the work of an Archive Review Assistant later in the programme.
As part of the wider development programme for the Archive Service, the Review Archivist will also contribute to the development of strategy for the service, investigations of new storage, and support a programme of digital preservation. This role provides an unrivalled opportunity to learn about and improve the management of the collections in historic properties across the country.
KEY RESPONSIBILITIES AND ACCOUNTABILITIES
• Responsible for the development of the archives review programme/survey, working with colleagues and external consultants to develop a comprehensive understanding of NTS collections.
• Deliver the physical archives review programme/survey, working with colleagues to collect data on NTS archive collections across all sites.
• Survey archive collections held in NTS historic properties and headquarters.
• Develop an understanding of the significance of NTS collections, enabling future planning of the archive service.
• Analyse the results of the review and provide regular updates and data to the wider Archive Programme team and other internal and external stakeholders.
• Liaise with the NTS Archivist to develop an understanding of the history of NTS and the corporate and historic collections, to ensure that the survey is effective.
• Liaise with the Digital Archivist in undertaking the programme of activities relating to born-digital archives to create a collections framework, applicable across the whole of NTS, for paper and digital material that has been identified for permanent preservation.
• Participate in strategic developments for the NTS Archive Service by providing data and contributing information and knowledge.
• Support the NTS on best practice in archives and records management.
• Advocate for, and engage with internal and external stakeholders about, archives and managing records.
• Direct and manage the work of the Archives Review Assistant, should the post be required.
Application Deadline: Friday 05/08/2022