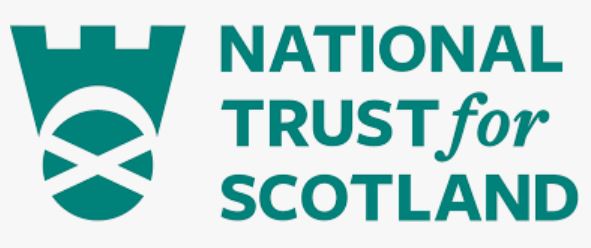 Schools Project Coordinator
Organisation: The National Trust for Scotland
Salary: £24,252 pro-rata, per annum
Location: Pollok House
JOB PURPOSE
This role will establish and deliver the pilot of a new schools programme at Pollok House, Glasgow, liaising with the programme developers, property colleagues, and teachers/schools. As well as the delivery of the pilot, the role plays an important part in evaluating the programme and creating practical operational guidance that may be used by other properties when delivering the programme in future roll-outs.
CONTEXT
At the National Trust for Scotland, we recognise the importance that learning and engagement plays in adding value to our properties. The provision of an engaging and interesting day out for schools has been a key feature at Pollok House for many years, and we're ready to pilot a new, innovative primary schools programme here. This new programme will involve digital resources, an outreach Theatre in Education show, on-site workshops and new ways of engaging with the site in line with the Curriculum for Excellence.
Pollok House is Glasgow's "country house" and is a fantastic place to soak up the atmosphere of Scotland's history. With its beautiful gardens, popular park café, famous art collection, busy functions business and events programme, Pollok House is a popular family-friendly visitor attraction in Scotland's largest city. Pollok House boasts a range of private dining and entertainment space, as well as one of the most impressive interiors that oozes history and character, making it ideal for weddings, corporate events and functions. With the reopening of The Burrell Collection, Pollok Country Park is developing as a major cultural destination as well as building strong links to its local communities. Pollok House is keen to explore how National Trust for Scotland best engages with the people of Glasgow, with an ambitious exhibition series and cultural outreach programme underway, of which our approach to schools and learning will play a central role.
This new schools project aims to engage up to eight local schools over the next 12 months, leading to long term relationships and visiting habits being formed, plus new engagement techniques being trialed and evaluated before they are rolled out to other venues. The outcomes of the pilot will inform practice across National Trust for Scotland.
The delivery of this pilot will run in parallel with existing educational/schools provision, and these existing arrangements are not part of this role's remit.
KEY RESPONSIBILITIES AND ACCOUNTABILITIES
In this role the post holder will:
• Liaise with the programme development team of creators, contractors, and suppliers to understand the programme's products and liaise with Pollok's staff to enable the delivery of the programme;
• Form, build, and maintain relationships with the schools participating in the programme so that they understand what is offered, the potential for satisfying elements of the Curriculum for Excellence, and their role as participants;
• Make all the logistical arrangements for the outreach theatre elements to visit participating schools
• Make all the logistical/operational arrangements for participating schools when at Pollok – including setting-up equipment and props, timings, cloakroom/lunch facilities etc;
• Plan and deliver schools sessions, working with external contractors, staff and volunteers, both in school and on-site, embedding new digital resources as they are developed;
• Maintain detailed records of participating schools contacts and visits;
• Contribute to and collate the evaluation of the programme from all perspectives: participating schools, Pollok staff, contractors/suppliers, creative consultants;
• Create other resources, guidelines and plans as required to ensure pilot programme meets the needs of the schools involved, and document the organization and delivery of the programme into an "operational manual" that can serve as a guide to future properties considering adopting the programme;
• Ensure that historic spaces are used appropriately and in accordance with conservation principles
• Ensure Safe Systems of Work (H&S) are implemented effectively within all activities undertaken and with any external contractors.
Application Deadline: Friday 29/07/2022