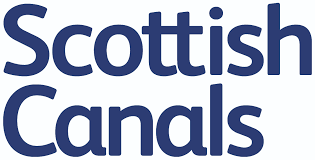 Seasonal/Casual Destination Assistant
Organisation: Caledonian Canal Centre
Salary: Living Wage
Location: Caledonian Canal Centre
Our pace, personality and people make us amongst Scotland's top visitor attractions. If you're interested in tourism, travel, international visitors, events, boating and outdoor activities, then this could be the perfect job for you.
Scottish Canals are offering various seasonal and casual opportunities for 2021 with flexible working patterns and hours. Due to the current COVID-19 situation we are not in a position to confirm when contracts may start however we expect these roles to begin late spring/early summer of 2021. There are opportunities across Scotland at world-class destinations like The Falkirk Wheel, The Kelpies and Loch Ness. We may go through a recruitment process with you prior to start dates being confirmed.
We would ask that in your application, either CV or cover letter, that you indicate which location you are available to work in and whether you would be looking to join as a seasonal employee or casual worker.
In our customer service roles you will be welcoming thousands of international visitors, supplying information and serving customers. Our destination assistants enjoy a wide range of fun and exciting responsibilities.
To be successful you will have:
Excellent interpersonal skills
A real enjoyment for dealing with the public
A confident, friendly, welcoming, helpful, engaging nature
The ability to deliver a professional service to customers
The drive to work across various disciplines (gift shop, café, tourism, events, etc.)
Good time management and organisational skills
The ability to work well under pressure
A sense of own initiative with the ability to work effectively as part of a team
A flexible approach to the role
Application Deadline: Friday 02/07/2021