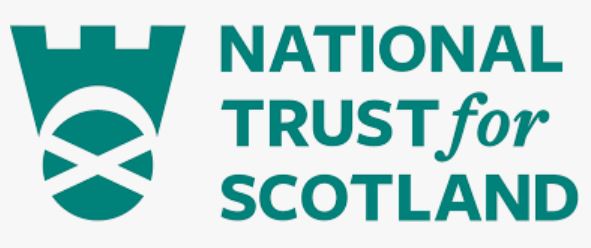 Seasonal Gardener
Organisation: The National Trust for Scotland
Salary: £22,672 pro-rata, per annum
Location: Inverewe
Inverewe
Inverewe is a garden of outstanding horticultural importance, recognised internationally for its extensive plant collections. Created by Osgood Mackenzie in the late 19th century, it has been in NTS ownership since 1952. In a challenging northern landscape of spectacular mountain and coast, exotic plants flourish owing to the benefits of the North Atlantic Drift and the protection of shelter planting established from the 1860s on the barren, wind-swept land. The planting has always been pioneering and 'pushes the boundaries', thanks to the skills and commitment of its gardeners through the years.
Inverewe's 25-hectare garden has many components, including long drive beds filled with shrubs and herbaceous plants, open lawns, a shore-side rock garden, extensive woodland with ponds, and a working walled garden where heritage fruit, vegetables, and flowers flourish. A state-of-the-art greenhouse was opened in 2016. The current National Collections held at Inverewe are of Rhododendron subsections barbata, glishcra and maculifera, Olearia and Aeonium.
JOB PURPOSE
To assist in the maintenance of Inverewe Garden as an internationally recognised garden of outstanding horticultural importance, contributing to its conservation and development, and to its enjoyment by visitors and supporters in particular working in the Walled Garden under the supervision of the Walled Gardener. The prestigious historic Walled Garden, created in the 1860s by Osgood Mackenzie and, since the Trust took over in 1952, presented as a 'model' of 'kitchen garden' design, display and cultivation.
KEY RESPONSIBILITIES AND ACCOUNTABILITIES
1. Assisting the Walled Gardener with general horticultural duties to the required standards expected by the Trust and for the maximum safety of, and enjoyment by, visitors. Activities may include:
a. Undertaking practical maintenance of the garden (e.g., managing shrubs and herbaceous borders)
b. Grass-cutting, strimming, hedge-cutting and raking/collection.
c. Cutting of lawn edges
d. Hand-weeding of beds and borders
e. Fruit and vegetable production, watering and feeding vegetable beds and harvesting produce.
f. Planting out (under direction of the Walled Gardener)
g. Application of mulches and compost
2. Assisting with general property maintenance duties and for the maximum safety of, and enjoyment by, visitors. Activities may include:
a. Refuse disposal.
b. Raking gravel paths
3. Assisting as required with the general enjoyment of the gardens and estate by:
a. Responding to general visitor enquiries
b. Assisting at events held within the garden or on the estate.
4. Assisting with interpretation activities such as answering basic horticultural enquiries from visitors and providing clear and accurate plant labeling.
5. Working with the full-time staff to foster positive relationships with local communities, visitors and promoting the work of the Trust, and actively seeking opportunities to increase Trust membership.
6. Working with volunteers to ensure they deliver required outputs at the appropriate standard and gain benefits from their volunteering.
7. Ensuring compliance with the Trust's health, safety and environment policies and procedures to ensure the safety of staff, volunteers and visitors. This includes recognition of the Trust's environmental policy with respect to sustainable gardening policies.
8. Undertaking such other reasonable duties as may from time to time be required to ensure the smooth running of the property as required by the Head Gardener.
This role does not require you to undertake a criminal record.
REQUIRED QUALIFICATIONS, SKILLS, EXPERIENCE & KNOWLEDGE
Qualifications
 No formal educational qualifications required – but previous gardening or grounds-keeping experience is highly desirable.
 Driving License, valid for driving within the UK
Experience
Essential
 Should be experienced with a wide range of hand tools and basic machinery / equipment (e.g., lawn mowers, strimmer) or willing to be trained.
 Excellent interpersonal and communication skills, confident in interacting and dealing with a wide range of people, and able to represent the Trust.
 Capable of working effectively within a team environment, but equally able to work unsupervised.
 Good organisational and time management skills – including the ability to prioritise work where necessary.
 Must have a genuine understanding of, and belief in, the work of the National Trust for Scotland
 Solid interest in gardening with at least basic gardening skills and enthusiasm and practical experience.
 Strong attention to detail
 Sound practical knowledge of Health and Safety processes and procedures and the ability to work effectively within these processes.
Desirable
 A genuine love for gardening and garden maintenance is highly desirable.
 Experience of working in a garden open to the public
 Competent IT skills sufficient for use of the internet and for completing intranet training modules.
 First Aid qualification
DIMENSIONS AND SCOPE OF JOB
People Management
 Will work closely with the Head Gardener/Walled Gardener and other property staff.
 Will regularly work with a team of garden volunteers.
 Will have daily interaction with members of the public of all ages and abilities.
Finance Management
 Not a budget-holder but will be expected to take responsibility for effective management of Trust resources in the allocated areas (e.g., compost, materials etc)
Tools / equipment / systems
 Will be a frequent user of powered tools such as mowers, strimmers, hedge-cutters.
 Will be a frequent user of hand tools such as spades, forks, trowels, rakes, hoes, shears, and secateurs.
The Key Responsibilities, Scope of Job, and Required Qualifications, Skills, Experience & Knowledge reflect the requirements of the job at the time of issue. The Trust reserves the right to amend these with appropriate consultation and/or request the post-holder to undertake any activities that it believes to be reasonable within the broad scope of the job or his/her general abilities.
Other information
This job involves considerable outdoor physical activity in all weathers.
Application Deadline: Friday 17/03/2023